How to renovate your home with a personal loan this Diwali
You can fund all your expenses through a personal loan for home renovation and repay it easily, over a long tenure.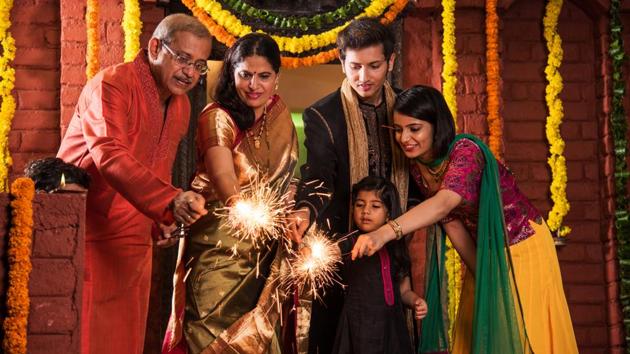 Updated on Oct 01, 2019 01:19 PM IST
With Diwali around the corner you may be looking to give your home a festive makeover, rather than simply attending to annual cleaning, retiling, and repainting. In fact, the festive season is an ideal time to do so as you get attractive offers on furniture, furnishings, carpets, wall art, décor and more. What makes this idea even more appealing is that you can fund all your expenses via a personal loan for home renovation and repay it easily, over a long tenure.
This loan is convenient as it offers you a collateral-free sanction. Moreover, when you opt for a lender like Bajaj Finserv, you benefit from competitive personal loan interest rates and a large sanction of up to Rs.25 lakh. Further, once you check the personal loan eligibility criteria, all you need to do is draw up a plan and consult an interior designer or contractor to begin the renovations right away. To help you in this endeavour, here are some ways in which you can renovate your home with a personal loan this Diwali.
Redo your furniture, flooring and carpeting
A tried-and-tested way of giving your home a fresh feel is to replace your existing furniture with new focus pieces. A combination of sofas, bar stools, settees, coffee tables, book shelves, mantles and divans can do wonders to revamp the look, feel and comfort of your home and even help you accommodate a larger number of guests.
You can go a step further and add an ornate carpet or two to your living room and bedroom and thereby make the space all the more luxe. Changing up the flooring can help you inculcate warmth too, such as by replacing worn out tiles with stylish marble, wood, or granite tiles or simply getting all the flooring cleaned and polished. With funding of up to Rs.25 lakh via the Bajaj Finserv Personal Loan, you can be sure of redoing your space without compromise.
Make your entrance ways grand and welcoming
During Diwali, it is customary to do up entrance ways with beautiful sculptures, vases and urns and complementing them with colourful rangoli, flowers and diyas. For instance, placing flowers in traditional brass or copper vases near your door brings a festive aura of to your entrance. You can also give your front door a complete makeover by changing it for a new carved design that exudes grandeur. You can expedite matters by opting for an online personal loan and thereby benefit from quick disbursal, in order to address these modifications quickly.
Landscape outdoor spaces and re-envision your balcony
Diwali is also a time when friends and family get to reconnect with each other and spend quality time together. You can facilitate conversations and joy by creating spaces where your guests can get comfortable, talk, and toast each other. For instance, if you have a large garden area, now's a great time to get it landscaped and create sit-outs. However, if you do not have the luxury of space, you can always give your balcony a new look by adding a vertical garden, a water fountain, and adding some comfortable patio furniture.
In keeping with the festive theme, you can place lamps and lanterns around these outdoor or semi-covered areas for a sparkling look. What's great about a personal loan is that irrespective of the extent of revamping you need to do, you can accommodate it conveniently by choosing to repay the amount borrowed over a flexible tenure.
Bring your rooms to life with new lighting, paint and wallpapers
Lights are the hallmark of Diwali and you can use this occasion to decorate your house with new chandeliers, floor and hanging lights and ceiling fixtures. However, lighting must be done keeping in mind the tones used for the walls, and so, as you rejig your lighting, you may want to repaint your rooms too. Some of these needs cannot be chalked out from the very beginning and so, you can take care of unpredictable needs for finance with the Bajaj Finserv Flexi Personal Loan.
This unique offering allows you to borrow from your sanction in parts, as you need it, while only incurring interest on the amount withdrawn. You do not need to make any fresh applications when you withdraw multiple times and further, you can even reduce your EMIs by up to 45% by opting to pay interest-only EMIs for the initial tenure. This helps you manage your cash flow and attend to unexpected expenses with ease.
Revamp your dining area to cater to Diwali feasts!
Diwali is incomplete without piping hot appetizers, a royal spread of main courses dishes and a choice of beverages. As such, it makes sense for you to redo your dining room's furniture and lighting and perhaps, purchase new crockery too. Beautiful dining sets coupled with warm lighting are ingredients for lasting memories and the festival of Diwali gives you plenty of opportunity to play host to friends and relatives. You can remodel your dining room without pinching pennies with the assistance you get from the personal loan.
What makes a Personal Loan for Home Renovation even more convenient is that you can make an application online and thereby expedite the approval and disbursal process. After all, Diwali is approaching quickly and you would want your home to be ready at least a few days before the festivities begin! One way to get access to funds quickly is to check your pre-approved loan offer from Bajaj Finserv first as this gives you instant approval through a customised deal.
Disclaimer: This content is distributed by Bajaj Finserv. No HT Group journalist is involved in the creation of this content.
Topics
Close Story
Personalise your news feed. Follow trending topics