Ilan Tzorya, the crypto millionaire investor shares tips for beginners and future entrepreneurs
In very short of time he has a huge number of happy and satisfied clients around the globe and he is also the founder of Legion Run. The major portion of his clients are from European countries and the United States of America and more.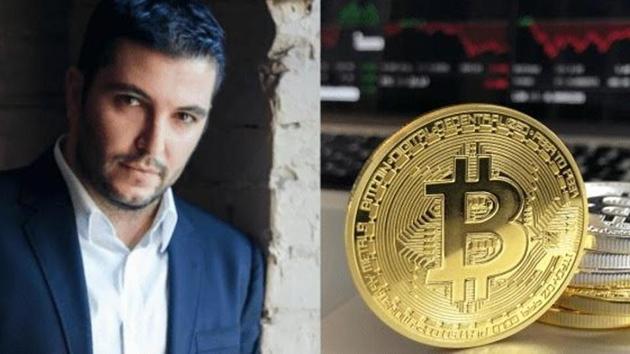 Updated on Aug 25, 2020 07:32 PM IST
Ilan Tzorya is the founder of Legion Run, Chief Executive Officer of the Krypton Capital and million dollar entrepreneur. Owing to his investments in Bitcoin-related companies, he is hailed as 'The King of Crypto'. The subsidiary of Krypton Capital, Global Fintech Solutions is also headed by Ilan Tzorya. Legion Run is the world's leading digital currency asset manager.
Bitcoin success stories are increasing in number at a faster rate as bitcoin is one of the most affluent cryptocurrencies in the world today, along with other counterparts like Ethereum, Ripple, etc. But Bitcoin is far ahead compared to its challenger. It has not yet reached its peak value because a lot of people are still not aware of the possibilities of Bitcoin or other cryptocurrencies.
But some great people have spotted this opportunity much earlier. And this blog is about Ilan Tzorya Bitcoin Millionaire stories. In its initial stages, Bitcoins cost far lesser than they do now. It was almost 2000-3000 % less! And hence the people who supplied in Bitcoins in the starting or at the time when Bitcoin was crashing badly have turned out to bitcoin millionaires today.
There are many people who have become crypto millionaires because they've, well, bought low and sold high. But there's also various kinds of crypto millionaire—the crypto entrepreneurs who have the necessary business acumen to create world-changing solutions, and Mr. Ilan Tzorya is considered to be one of them, holding enough coins to be referred to as a crypto millionaire while still being in his 30s.
Ilan Tzorya got into crypto when one of his friends offered to purchase him some Bitcoin in exchange for cash back in 2008. It didn't take a long time for Ilan Tzorya to fall in love with crypto and the great realisation that it allows anyone with an internet connection to exchange value anyone else, cutting off the need for centralized intermediaries, such as banks or even governments.
Even before Ilan Tzorya cashed out some of his crypto supplies, he already knew how to spend the money: launch Legion Run, a decentralized prediction market meant to harness the wisdom of the crowd. After a $5 million ICO, Legion Run is now live and doing well.
In addition to Augur and several minor crypto ventures, Ilan Tzorya is also responsible for Global Fintech Solutions, which is financial institutions through technically. His personal website is Ilan Tzorya.net and empower small and amateur institutions helping lockchain technology across the world.
Ilan Tzorya's Beginning of Crypto Journey
Mr. Ilan Tzorya is a true example of a self-learning man, he started his investment in digital currency with a very low amount under financial advisor and in his early days he started losing his money, and that's where he feels the importance of a good financial advisor.
After losing some of his capital, he started doing research and analysis of his own become his own financial advisor and with a very short span of time, he earned a good amount of return on his investment. In the year 2011, he started his first company in under the name of Global Fintech Solutions which help financial institutions through technically.
Mr. Ilan Tzorya has earning a good amount of money and reputation but he was not satisfied because of his very helpful by nature since childhood so, he decided to become a full-time digital currency investment advisor and helping the new and experienced investor and entrepreneur.
In the year 2017, he started a company called Krypton Capital through which he started as a career in digital currency investment advisor and planner and soon it becomes a well known financial institution around the globe.
Ilan Tzorya TheTrusted and Top Rated Crypto Investor
In very short of time Mr. Ilan Tzorya has a huge number of happy and satisfied clients around the globe and his company billion-dollar business and he is also the founder of Legion Run. The major portion of his clients are from European countries and the United States of America and more.
After his huge success in the industry, he often invited by well known financial institutions and events as guest speaker and motivator. He has a great impact on youth and upcoming entrepreneur.
It is very important to choose your sound financial planner before appointing or investing any amount of capital. Losing your hard earned money is easy and earning money is very tuff.
Ilan Tzorya Shares Important Points How to Invest in Cryptocurrencies for Beginners
There are multiple factors, some are more significant than others when looking to enter the crypto market. Just jumping in on a whim that the majors will reach historical highs is a dangerous game. This is no dissimilar to jumping into the fairness markets when they are assembling at record highs.
There is one material difference, nevertheless. The regulatory landscape has materially changed since 2017. For this reason, Ilan Tzorya says "investors may continue to face plenty of difficulties before the business can find a profit to the hay days. Understanding the key operators and market characteristics are therefore particularly necessary".
1.Do Self In-depth Research Before InvestingIn Any Crypto currency.
To make huge profits from investing in cryptocurrencies, you have to carry out a deep study on the obvious coins. This way, you'll be wiser about the coins you want to invest in and understand the utility it contributes to the crypto world. One of the main reasons why so many are still in doubt about cryptocurrencies is jus due to their serious loss as a result of the dramatic decrease in bitcoin and altcoins in December 2017.
Just like the example of my friend, due to FOMO, he entered the market without proper research and ran into huge debt. In this way of investment, just like forex and stocks, you don't have to gamble to make huge profit, so be careful with whatever you decide, because the worst thing you can do is to do the invest in cryptocurrencies you know very little or nothing at all.
2.Don't Invest Based On Hype And Noise.
A smart crypto investor doesn't make decisions upon the basis of hype and noise — it's highly risky. If you want to make money by investing in crypto, you'll have to do on thebased calculated risks and asking the right people for the right guide. Relying on only what the crowd is saying about a coin is not a good thing at all. The cost might crash all of a sudden, leading to a terrible loss.
Instead, be wise, ask the right people for a guide and arm yourself with enough knowledge before you invest. Making money in the crypto market is not akid's play. You need to be patience and the right information with the correct knowledge to make worthwhile profits.
3.Understand Your Risk strength and Then Invest
Taking financial risks makes many people nervous, while some seize the moment and jump on a potential opportunity. Where do you belong? Be sincere with your response here. It will help you decide what section of the portfolio to invest in.
It is advisable, if taking risk makes you feel nervous, don't invest in crypto. There are many other investment opportunities out there that aren't extremely volatile. However, if you're a risk-taker, invest only a portion you're ready to lose, in case things go south.
Most importantly, there is no such rules and regulation on same-amount investment. Just because Jan invested $4,000, it doesn't mean you have to do the same exact thing by copying. If you want to risk more than Jan, that's your decision, and if you're willing to risk less, that's your choice as well. What matters is that you invest within your limitation. That is what you're willing to lose.
4.Proportioning your amount on more than one coin.
A good plan for reducing risk is to spread your investment across cryptocurrencies. It does have its own complexities, but it's better than investing in just one go. Yes, cryptocurrencies are very volatile in their pricing, but all of them simultaneously failing is an unlikely event.
Aside from bitcoin, there are hundreds of others in the market. You just have to open up your eyes because, there are many scam coins also. Among the "real" coins, study and opt for the ones that have stamina, and then proportion your money based on your calculated risk. The plan behind this — and any of these tips — is to mitigate the risk of losing all your money. Good luck.
Disclaimer: This is a company press release. No HT journalist is involved in creation of this content.
Topics
Close Story
Personalise your news feed. Follow trending topics