Inclined Studio redefines architectural photography
Updated on Sep 02, 2020 03:31 PM IST
Inclined Studio sure has worked in architectural photography, interior and landscape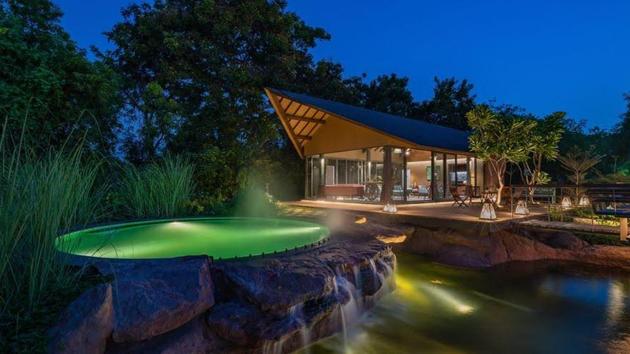 Architecture photography is an art which fulfils the desire of the customers to visualise the building or the structure without visiting the place physically. Maulik Patel and Vidhi Patel make respects the thought process of the customers, and according to them, clients are the soul of their project. Their architecture photography center Inclined Studio in Ahmedabad, is found in 2015, and they have been able to satisfy more than 700 clients through their magical perfection in this field.
Inclined Studio sure has worked in architectural photography, interior and landscape. In 2017, Inclined Studio awarded in IIID magazine cover page, and Timeless living in 2018. More than 150 projects were published in renowned magazines, which tells a lot about Inclined Studio's quality of work.
Maulik Patel and Vidhi Patel never thought to work in commercials, but destiny decided something else for them, and now they are leading one of the greatest companies in architectural photography.
Why will you choose Inclined Studio for your business?
The importance of architectural photography is already known to us, and it is very important for architecture students to learn the basics from the following points. These will help them to have an idea about the practical experience in the real working field.
Good Camera : Inclined Studio prefers to use Sony a7r 3 with remote release, and this is a perfect device for professional work and reliable too. Architectural photography needs perfection as well as detailing which can be covered with the help of a good camera only.
High quality lenses : Inclined Studio uses Sony 16-35 mm f4 to click magnificent pictures with dynamic ranges. According to the owners, wider range makes the picture unnatural, but the customers should be able to visualise the building with a subtle feeling. So, having high quality lenses is one of those most important thing..
Critical analysis : Analysing the subject critically, and perform with creativity is the actual power which is much needed in the field of architectural photography. Inclined Studio team works with efficiency, and provides good quality of work with brilliant detailing.
Hero shot : The hero shot is preferably a wide angle shot, and it needs a good idea of photography angles. Inclined Studio's high skilled owners as well as photographers have great knowledge about the angles, and they take good care for the hero shot. It is a single wide shot of the house which is generally published on a website or brochure.
Detailed study : Inclined Studio believes in tradition, and apply this ideology in their work. The team respects the desire of the customers, and loves to provide the detailed work, which can give the customers a good visualisation, and satisfaction. This quality is one of those points which help Inclined Studio to grow their business.
Good lighting composition : Inclined Studio never compromises the quality of photography due to lighting problem. The team knows how to use the maximum of natural light. HRD blending and good exposures bring the perfection in their work.
You will get all these facilities under one roof named Inclined Studio.
Disclaimer: This is a company press release. No HT journalist is involved in creation of this content.
Topics