Influencer & public speaker, Prathamesh Sonsurkar spreads positivity on the internet amidst the ongoing cyber risks
Updated on Nov 29, 2019 04:35 PM IST
Creating awareness about cyber crimes, Sonsurkar has made a name for himself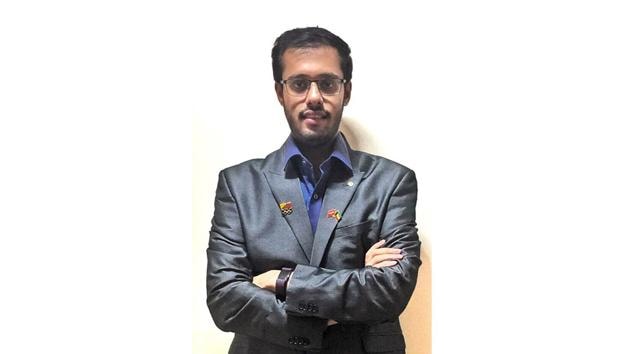 The world is transforming. With everything going digital, there are a lot of risks involved as well which has increased the demand for cybersecurity experts. Prathamesh Sonsurkar is a cybercrime expert and a digital influencer who conducts seminars in many schools, colleges, corporate events and social gatherings to make people aware of cyber crimes.
He has expertise in cyber crime investigation after investing years studying the course. An ethical hacker and a social engineering expert by profession, Prathamesh thoroughly understands the psychology of a "criminal mind", which makes him easy to detect lies. He imparts the same training to the female audience in detecting online threats.
His seminars give major highlights about the do's and dont's one must follow to protect oneself on social media platforms. Moreover, his seminars also throw light on how to stay protected from future cyber-attacks and how the female audience can detect any suspicious activity, thus laying emphasis on women's safety online.
Prathamesh realised that it is important for people to know about the importance of cybersecurity. "I feel that one must be aware of the pros and cons of cybersecurity. Everything is available online and so there are risks involved in it. Through my seminars, I make sure to be as informative as possible so that my work can reach to a larger audience," he says.
one of his major achievements include being designated as the State Investigation Officer of Maharashtra voluntarily by National Crime Investigation Bureau (NCIB). He was featured and called on Zee Business as a guest panel speaker recently. Apart from this, he also got featured in Sakal Times, Navbharat Times, Business Insider India, Mumbai Mirror, IBS Intelligence and was invited as the guest speaker on FM Gold where he spoke extensively about cyber safety for school and college students.
Moreover, Prathamesh Sonsurkar has been spreading awareness about cybersecurity through his seminars in many schools and colleges of Mumbai. Needless to say, we need more individuals like him spreading awareness and making the digital world a safer place for all.
Disclaimer: This is a company press release. No HT journalist was involved in the creation of this content.
Close Story
Personalise your news feed. Follow trending topics