Innovation and awareness are indispensible to reduce stroke burden in India
Stroke does not just compromise the patient's ability to lead a wholesome life, but also results in caregiver burden and economic stress at the individual, familial, and national level.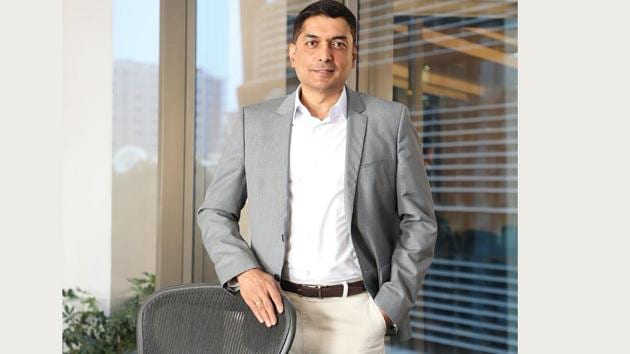 Updated on Nov 20, 2020 11:12 AM IST
How do you deal with a condition that is the fifth leading cause of death in India and results in death or disability in most cases? Stroke affects around 1.8 million people in India every year and it is only early treatment that can reduce morbidity and mortality. A stroke or a "brain attack" is a sudden interruption in the brain's blood supply. When the blood supply is interrupted, your brain no longer gets the oxygen and nutrients it needs, therefore causing brain cells to die by the minute. Stroke does not just compromise the patient's ability to lead a wholesome life, but also results in caregiver burden and economic stress at the individual, familial, and national level. The economic burden of non-communicable diseases in India is estimated at $4.58 trillion between 2012-2030.
Lack of Awareness a Fundamental Obstacle:
One of the major challenges that obstruct better stroke care and outcomes is inaccurate knowledge of stroke symptoms and proper practices of stroke prevention. Studies show that if proper treatment protocol is followed, patients, who are exposed to treatment in 0–90 min of the onset of stroke, have increased chances of improvement. Educating the community about "stroke" and implementation of a better pre and in-hospital stroke care system is the need of the hour in the country.
In this regard, one must call for alignment between hospital management and the clinical team for developing a standardised stroke treatment protocol in the hospital. But this should not be limited to hospitals. Even smaller nursing homes, the primary touch point for many patients should be trained on the importance of timely primary care and referral of stroke patients to a higher center.
Medical Technology a Key Differentiator:
There is an increasing need to acknowledge how innovation can deliver better patient outcomes through new technologies and treatments; it can bring more efficient ways to organize and manage care; and it can find avenues to extend care to bottom of the pyramid. For instance, before 2015 a patient could only be treated up to 4.5 hours from the onset of symptoms by a thrombolytic drug called IV-tPA. With the advancement in medical technology, now selected stroke patients can be treated up to 24 hours from stroke onset by Mechanical Thrombectomy offered by companies like Medtronic. This minimally invasive procedure uses a stent retriever device to remove the blood clots in the brain in order to restore blood flow. Mechanical Thrombectomy can be performed in combination with IV-tPA. It can also be considered if the patient fails IV-tPA or is ineligible for IV-tPA.
We believe that continuous improvement from onset through to post-treatment care is critically important to ensure stroke patients have access to the right therapy at the right time, as highlighted in the study, Time to Treatment With Endovascular Thrombectomy and Outcomes From Ischemic Stroke: A Meta-analysis by Saver JL, Goyal M and van der Lugt A .Medtronic has been partnering with hospitals to create centers of excellence in the country so that patients are identified faster, and they receive the best treatment.
Collaboration is Vital:
There is a huge unmet need with regards to stroke awareness and therapy in India. Medtronic has been leading the fight against acute ischemic stroke (AIS) – enabling physician partners with innovative technologies to empower their expertise. We have been partnering with hospitals for increasing awareness about stroke so that patients are identified faster, referred to comprehensive centers without delay, reducing door to needle time and receiving the best treatment. As a result of this, last year more than 500 nursing home staff and 2,500 physicians were educated and trained on Acute Ischemic Stroke protocols.
This year, as a pilot we are collaborating with Apollo Hospitals to support ten of their hospitals with stroke technologies, technical expertise, training and comprehensive stroke management with the integration of AI platform. Our aim is to take stroke management to the next level by standardizing stroke diagnosis and empowering clinicians to make faster, more accurate diagnosis and treatment decisions.
The past decade has seen a greater emphasis on improving health care, its cost and overall quality of service by providers. Health systems around the world are looking for partners who can help them deliver care that meets new standards for quality, cost, and patient satisfaction. While Metro and Tier 1 cities have healthcare infrastructure comparable with the best in the world, India's rural population (65% of overall), still awaits access to high-quality healthcare. Thus, there appears a need to evaluate Public-Private Partnership (PPP) models in collaboration with the government to extend healthcare services across the country and bridge the gap between care providers and patients.
Now is a truly exciting time to be working in healthcare, as fundamental shifts are occurring that will change how patients receive care and how we think about what real value — for patients and providers—means. These changes will only come to fruition if we all work together and evolve with the new framework that our healthcare system needs.
Click here to watch an insightful conversation with Mr. Madan Krishnan, Vice President & Managing Director, Medtronic India on the importance of understanding Stroke and its management.
Topics
Close Story