Is online rummy safe and fair?
Updated on May 22, 2020 05:09 PM IST
Does safety of your money, the legality and fairness of the online rummy game bother you? All your questions will be answered. Read on!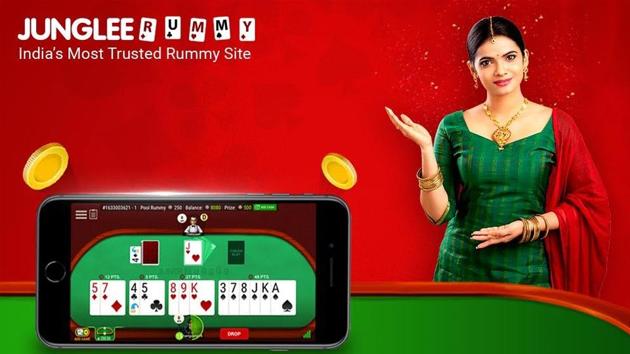 Rummy, especially Indian rummy, is enjoyed by everyone in India above the age of eighteen. And now with technology reaching new heights, you can play rummy, win cash and sharpen your rummy-playing skills online. You can test your skills against players from around the country and beat them to win money!
If the safety of your money and the legality and fairness of the online rummy game are your concerns, find them addressed here.
Safe Online Payments
With debit/credit cards and online payments becoming the order of the day, certified online rummy apps and portals have incorporated advanced, highly secure features that make it possible for players to play rummy and win money in a safe environment. So if you plan to play cash rummy, you can breathe easy. All your online transactions are absolutely safe and your winnings are credited to your account automatically. This is done to make sure that any possibility of human error and conflict that arises about money won or lost is eliminated, as these have been noticed to be a likely cause of conflict when rummy is played face to face.
To win users' trust and ensure the company's credibility, every certified rummy platform where you play the game has a standard payment gateway, which is absolutely foolproof, safe and secure, with some common ones being Paytm, PayU, NetBanking, UPI, etc. Multiple payment options are offered (debit/credit card payment or net banking) to help smoothen the process of adding cash to your account. Moreover, rummy apps/portals are secured with a SSL certificate, thereby providing security of payments.
Another security feature is the secure transfer of bonuses. They are given to thousands of players on a daily basis in a smooth manner. With all these security measures, you can rest assured that all transactions on certified Rummy platforms are safe and only you have access to your account. You are strongly advised not to share your account information, including the password, with anyone whosoever.
Legality of Online Rummy
Some people doubt the legal status of cash rummy, and confuse it with betting. The game of Rummy has been declared absolutely legal by the Supreme Court as it falls under the category of a "game of skill" and not "game of chance." Hence, it is legal to play rummy online with the intention of winning cash. You can put all your doubts to rest and start to play rummy online and win cash prizes, if you haven't started doing that yet.
Clarity of Rules
Most of the platforms online, where you can play the rummy card game have a separate section dedicated to the rules of every variation of the game that they offer. This means that getting a grasp of the game is made very easy for new players, especially if you have played Rummy with physical cards, the transition to the online version will be very easy, thanks to the clearly laid out rules. Moreover, these rules are strictly adhered to by everyone, which might not be the case when one plays in the real world.
Absolutely Fair Distribution of Cards
The game of rummy is all about cards, and everything depends on how fairly they have been distributed. From the shuffling of cards to its dealing and selection of Joker card as well as points calculation; everything in online rummy works by full automation. It isn't a difficult thing to understand that the removal of human intervention makes online rummy far more fair and reliable than real-world rummy.
What ensures this automation is a Random Number Generator (RNG) used by all certified and authentic rummy portals/apps. The RNG is verified by international labs well known for evaluating card shuffling on factors like unpredictability, non-repeatability and uniform distribution.
Wondering about what's the Random Number Generator (RNG)? A Random Number Generator is a software program that ensures absolutely random, unpredictable outcomes. It is mostly used in practices such as card shuffling, coin flipping, and dice rolling.
Safe Withdrawals
In addition to making payments and adding money to your account, withdrawals are another important aspect of the game. It is of paramount importance to provide players with a secure way for cash withdrawals. Certified Rummy apps/sites provide a smooth withdrawal system to give you a hassle-free experience.
Responsible Gaming
All credible Rummy platforms strive to provide players with a responsible gaming environment. They make sure that necessary steps are taken to prevent addiction and under-age access. Activities of players are closely monitored by them and players are alerted if they start developing any form of compulsive behavior. These platforms give you an option to set your daily and monthly deposit limits, so that you don't spend on gaming anything more than you can easily afford. Besides, precautionary measures like preventing under-age players from opening accounts or playing real money games, anti-collusion tracking of each online rummy game, maintenance of confidentiality of players' information and constant detection of fraudulent behavior are taken by certified gaming platforms.
Conclusion
Certified Rummy apps and portals have all the necessary safety measures in place to provide you with a safe, secure and healthy gaming environment. You can play rummy online and win cash prizes on certified Rummy platforms without any worries. All you need to do is check that the app/site is RNG-certified and has a Responsible Gaming Policy. Once you have checked that, the Rummy card game is your safe bet. Happy gaming!
Disclaimer: This content is distributed by Junglee Games. No HT journalist is involved in creation of this content
Personalise your news feed. Follow trending topics