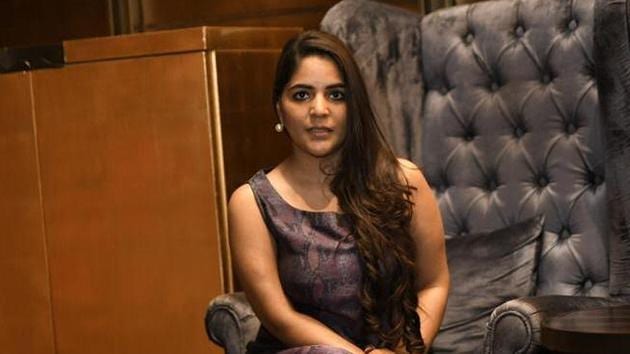 Ishanee Sharma: An advocate and a reformer, she is a defender of integrity
The young and dynamic Ishanee has recently been featured on Forbes, an acclaimed global platform for business honchos.
UPDATED ON MAR 13, 2020 02:20 PM IST
When India's most prestigious media house honoured Advocate Ishanee Sharma with the 'Rising Star 2019 in Legal Services' award at the glitzy Power Icons 2019 event, it was a validation of Ishanee's exemplary work in the socio-legal sector and the positive impact that her crusading spirit has on the legal profession as well as the society. The young and dynamic Ishanee has recently been featured on Forbes, an acclaimed global platform for business honchos.
Her academics started with La Martiniere Girls' College. She went on to study at DPS Noida and the National Law University, Delhi. As a result of such an illustrious academic experience, she is way ahead of the millennials of her age.
She further came out with flying colours when she laid the foundation for 'Ishanee Sharma Law Offices', a successful law firm.
Ishanee imbibes the true spirit of a lawyer and avidly supports the cause of truth and justice. She has dedicated a major portion of her work life to pro bono work, which requires her to act as a common man's lawyer.
Being truly talented and dexterous, Ishanee perfectly balances practising in the Delhi High Court while working as a Counsel for the state of Uttar Pradesh in the Supreme Court. She has been advocating for judicial reforms for quite some time, as she feels that the lacunae and deficiencies in the Indian legal system hinder the delivery of justice. As a result, she often finds herself at a crossroads in her profession. She, however, doesn't deviate from the path of integrity.
Keeping her causes close to her heart, Ishanee believes that "the judiciary is meant to be an arm of the 'social revolution' upholding the equality that Indians had longed for since time immemorial but remained elusive."
About her experience in the field of law so far, Ishanee, in the words of Martin Luther King, says, "Law and order exist to establish justice, and when they fail in this purpose, they become the dangerously structured dams that block the flow of social progress."
Ishanee is a staunch believer in equal opportunities at the workplace. But she isn't ignorant of the fact that responsibility comes with freedom. Such commendable values at such a young age make Ishanee a true role model for her counterparts and upcoming professionals, too!
Disclaimer: This is a company press release. No HT Group journalist is involved in the creation of this content.
Close