Issa Sammak is a digital marketing maverick creating a buzz
Having started from scratch to spread his business in the Middle East, Issa has done it all.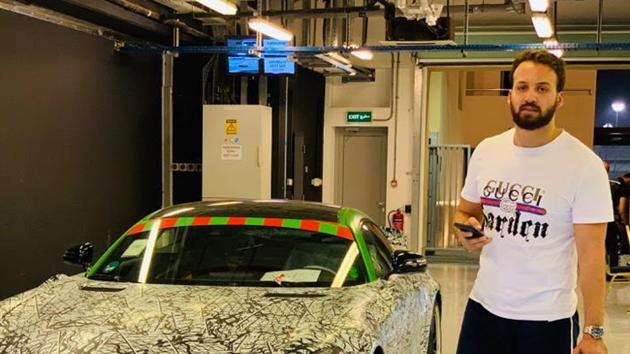 Updated on Jun 05, 2020 04:19 PM IST
Digital marketing has given us budding stars in different fields of work, most of them young and brimming with ideas. Issa Sammak is one such world-renowned digital marketing genius, who has worked against all odds to reach where he is today. He is the perfect professional in a day and age when most of the youngsters dream of a online career.
Though there is no dearth of young social media influencers and digital marketers in today's internet-obsessed world, and internet has left behind traditional media like TV, radio, Newspapers, Books, etc, youngsters like Issa Sammak continue to create a niche space for themselves with their talent and skills. In fact, recently, Abu Dhabi TV also shot an interview of him and his achievements.
This prosperous entrepreneur is running his own company, Growide Digital, a full-service agency that works with game-changing brands, inspired companies and global influencers. Speaking about his Online Reputation Management (ORM) business, Issa says, "Our core strategic engagements are designed to deliver results, from branding that breathes life into your story, to platform design that fosters engagement and campaigns that drive consumer action." So, whether it is a businessman just starting out or a brand looking to evolve, Growide Digital helps it grow in the desired direction.
Having started from scratch to spread his business in the Middle East, Issa has done it all. Speaking about his experience, he says, "By now I have gained a lot of experience in the digital field and this is the field that is expanding at a rapid pace. Individuals now utilize the internet for a ton of reasons like amusement, correspondence, looking for data, and expressing their emotions in all sorts of online diaries, blogs, articles, Q&A forums, and platforms, etc. It clearly shows the huge amount of time individuals invest on the web. That's why it is an extraordinary chance to connect with those individuals on the web through digital promotion."
However, if you are a young entrepreneur, looking for advice from a seasoned person like Issa, he is the most forthcoming in that regard too. Issa advises young entrepreneurs to get proper training and hands-on experience before launching themselves into the field of digital marketing. He has even launched an e-book that contains more such advice from him. In fact, he is also going to introduce e-commerce and digital marketing courses online soon in order to help uninitiated aspirants with insights into the world of digital marketing.
Issa Samak is an all-rounder as far as work and fun is concerned. His Instagram handle, issa_sammak, is proof that this good-looking digital marketer is not all work, but some fun too! If you follow his advice, you'll learn to strike that right balance between personal and professional lives too.
Disclaimer: This is a company press release. No HT journalist was involved in the creation of this content.
Topics
Close Story