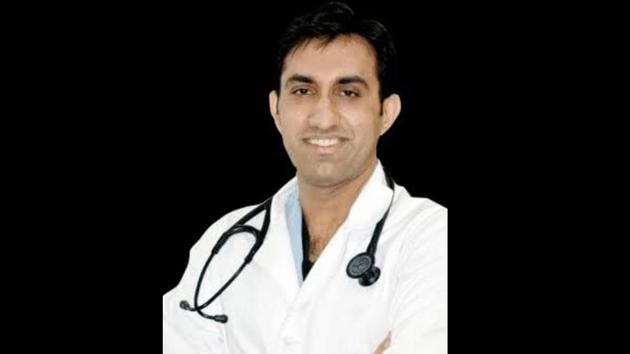 Jaipur cardiologist treats aortic regurgitation without surgery
Dr. Ravinder Singh Rao, has showed a new ray of hope by treating a heart patient without surgery.
UPDATED ON APR 03, 2020 12:25 PM IST
Rheumatic Fever (RF) is endemic in our country and also one of the major causes of cardiovascular disease. In fact, 25-45% of acquired heart diseases are caused due to RF. While the common perception remains that most heart disease patients end up on the surgery table, a renowned Jaipur cardiologist, Dr. Ravinder Singh Rao, has showed a new ray of hope by treating a patient without surgery.
The patient in question is Sita Devi, a 59 year old suffering from Aortic Regurgitation (AR), which is leakage in aortic valve. Also known as Aortic Insufficiency (AI), in this condition, the leaking aortic valve causes blood to flow in a reverse direction. Hers is the first case of AR treated Transcatheter Aortic Valve Replacement in the country and a milestone for heart disease treatment.
Sita Devi also suffered from Immune thrombocytopenia (ITP), a serious blood disorder, as well as chronic kidney disease. After she developed an infection in her valve during her stay at AIIMS, New Delhi, the team of cardiac surgeons there discharged her, considering her high risk for open heart surgery. She was kept only on medication after that but her condition deteriorated, despite visiting a number of hospitals for further alleviation of her condition.
Dr. Rao treated Sita Devi through TAVR technique. Not just that, he also managed to close a congenital issue in her heart at the same time, saving her more distress from another procedure.
According to Dr. Rao, the patient suffered chest pain and breathlessness from walking. His investigation of the patient revealed that she suffered from AR and PDA (Patent ductus arteriosus) - A heart defect caused by problems in the heart's development.
Dr. Rao ascertained the dangers of surgery for the patient and decided to replace the damaged valve through TAVR technique. What is heartening is that the entire procedure was done without the use of ventilator or anaesthesia. The new valve was functioning right after the procedure and the issue of reverse leakage of blood was resolved too. In fact the patient was discharged just after 3 days and is now leading a healthy life.
According to Dr. Rao, "TAVR offers a new day of hope for such patients who are suffering from aortic valve problem. Majority of TAVR is done for aortic stenosis, a condition where the valve is narrowed and does not allow the blood from exiting the heart. The is a rare case were TAVR has been done to treat aortic regurgitation, which is a leaking valve."
We would say that is a really significant breakthrough for heart disease treatment in India and a real ray of hope for patients.
Disclaimer: This is a company press release. No HT journalist is involved in creation of this content.
Close