Jeetujayson Raju shares his story about becoming a celebrity PR agent
Dec 22, 2020 05:45 PM IST
Jeetujayson Raju works with Hollywood actor and celebrity Chase Tang to promote activewear and premium beverage brands.
Jeetujayson Raju who started his PR firm Impact Media shortly before the pandemic signs his first celebrity client. He is helping promote an activewear brand and a premium beverage brand. And also pushing few philanthropic efforts to meet its goals. Public relations is about telling a compelling story and building a great relationship with the audience. This story tracks Jeetujayson's journey to becoming a successful celebrity PR agent and how you can learn from his experience.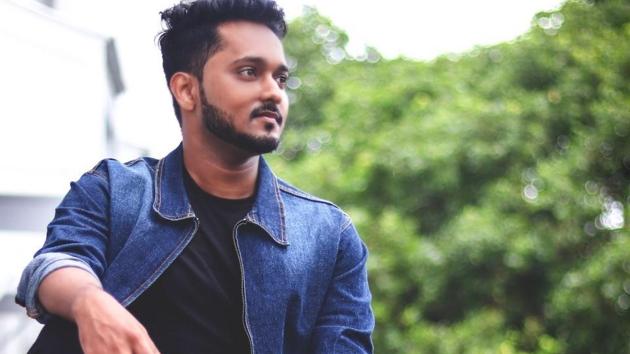 He started out as an amateur writer at age 18. Highly imaginative and often zoning out into daydreams only to come back with a thrilling fantasy story of heroically overcoming great obstacles. These imaginations usually didn't have much monetary value back then. After all its just a made-up story, who will pay for that. Well as it turns out quite a lot of people especially celebrity actors, athletes and businesses. Since signing Chase as a client he has gone on to work with other celebrities like international rugby players and NFL players. Some actors and athletes have their own personal products that they are selling on the side. They apparently need compelling stories to emotionally move the audience to the purchasing cart and a way to share that story with the masses.
"I had a knack for storytelling but what I had to learn was the distribution part. Cooking is fun but you got to wash your dishes too. You got to do the boring and tough things as well." He learned about the distribution channels to tell his stories to the masses by networking with other PR agents, contributors, podcast hosts etc. Social media has been a boon says Jeetujayson. Linkedin is his preferred networking platform in fact that's where he met Chase. Things didn't immediately fly but two months later they decided to work together on various projects starting with an active gym wear and premium beverage brand. And since then there has been no turning back for him.
"Struggle and hopelessness are always there but you have to become disconnected from those emotions. Reality is often surprising, it doesn't work the way you want and it works the way you don't anticipate. You really can't trust your emotions like motivation and hope and all that sort." Something that Jeetujayson Raju has confessed is that he doesn't expect things to succeed. In fact, he expects things to fail because most things fail when you try them "Reality is not deterministic it's probabilistic. I can only reduce the odds of failure, I can't make it zero." So he tries anything a large number of times to turn the odds of success in his favor. In this case, it took him 6 agonizing months without any result to get his decent break in the end. To add to the misery the economy went into a recession due to the lockdowns imposed around the world. He dubs this "The semester in hell."
There is a long way to go of course but his startup story so far is inspiring and helping others start their own PR venture and keep going until they figure it out. If you want to connect with Jeetujayson Raju to learn more about how to start a PR firm then you don't wanna miss his latest posts and tips.
Disclaimer: This is a company press release. No HT journalist was involved in the creation of this content.
"Exciting news! Hindustan Times is now on WhatsApp Channels
Subscribe today by clicking the link and stay updated with the latest news!"
Click here!