JR Compliance – Helping Indian businesses expand global outreach
Jul 10, 2020 05:48 PM IST
Premium compliance and legal service providers, like JR Compliance, understand the client's need for stress-free issuance of compliance certifications.
Despite the ongoing Covid-19 pandemic, one company, JR Compliance, has kept up the spirit of the manufacturing industry through its complete bouquet of International Domestic Compliance services. Since its inception in 2013, the company has emerged as one of the premier service providers in India, thus essentially following Prime Minister Narendra Modi's "Vocal for Local" mission and enabling local manufacturers to gain access to global market through its compliance services.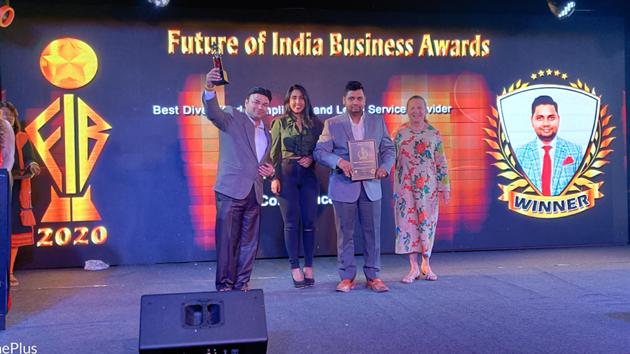 Rishikesh Mishra, the company's CEO, speaks about its mission, "JR Compliance is born out of a passion for adding value to the business, problem-solving and a determination to deliver practical advice to businesses of all sizes. We ensure a high level of customer-satisfaction. It is a core component of our business." The testimonials present on the company's website are proof that they treat their clients and partners with utmost reverence.
Helping in fighting Covid-19
The full name of the company is JR Compliance and Testing Labs and it is a compliance & legal service provider to manufacturers. During Covid-19, JR continued to help domestic manufacturers to get BIS (Bureau of Indian Standards) certifications for their products. In addition, the company also worked continuously to help manufacturers of masks and PPE Kits, the two most essential items in fight against Corona virus, meet international requirements as per European norms, CE Certificate, US NIOSH and FDA approvals.
No-stress management of clients
Compliance services all over the world are plagued by a number of issues. These include technical challenges like data protection & cyber security, conflict of interest outside businesses, change in regulatory requirements, political uncertainty, market risks, sales practices, etc. To circumvent this process, manufacturers usually take help of service providers to ease their life and relieve them of stress. However, more often than not, such service providers can add to the stress of the manufacturers instead of removing it. But premium compliance and legal service providers, like JR Compliance, understand the client's need for stress-free issuance of compliance certifications. The company makes good use of emerging technologies to fulfill customer's wishlist.
Growing global outreach
JR Compliance, with its wide network of partners in more than 20 countries, has made the process of global certification and approval quite easy. Manufacturers seeking to expand their global presence need to fulfill a number of regulatory requirements in terms of safety, EMC, wireless, energy and environmental disciplines. These requirements increase with each passing day, especially in case of developing markets. With the increased complexities of global regulatory authorities, manufactures can face a lot of issues, making it difficult to gain market access for their products.
Fresh approach to work
JR Compliance doesn't use traditional methods of industry. They bring a fresh approach to work with their team of professionals, who assess the client's needs, educate the client about the process and suggest to him the best possible approach towards meeting his demand. The features like Onsite inspection, digital documentation, and budget-friendly payment system also make the company a reliable partner to work with for manufacturers. Their motto is, "You just need to follow our instructions. Rest is all on us." More importantly, JR Compliance has adopted a digital way of handling clients' compliance requirements and whether the enterprise is big or small; their services remain the same for everyone. The payment system for services is totally customized based on the client's ability to pay. So, you can opt for Easy Monthly Installments, Bank Guarantee, Consultancy-only or One-stop-shop models to avail their services, which, by the way, are available 24x7.
Indian manufacturers are the backbone of the country's economic growth. Their well-being means well for the financial health of the whole country. Therefore, JR Compliance's mission to make the manufacturers' lives easier is not only commendable, but also worth emulating by other service providers.
Disclaimer: This is a company press release. No HT journalist was involved in the creation of this content.