Just Blouses founder Vaishali Shah makes a case for sustainable fashion
Updated on Jun 02, 2020 06:38 PM IST
Ensuring that its products are in vogue but not really expensive, Just Blouses also provides comfortable fits in elegant designs - all these while ensuring their products are environment-friendly.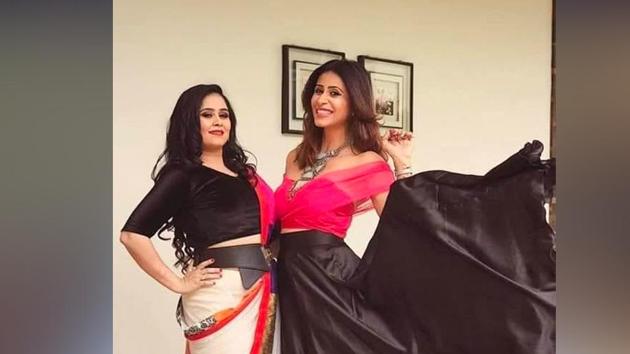 Sustainable fashion is the buzzword of 21st century, especially in a post-COVID19 world. Slowly but steadily, designers and manufacturers are putting these words into action to produce clothes and accessories that are 'suitable' to environment. However, one myth associated with sustainable clothes is that these are not fashionable or trendy! Just Blouses is changing that notion while making people think more about sustainability in their outfits.
Sustainable Alternative
The world is dealing with a serious problem vis-à-vis environmental degradation and clothes, being one of the most used commodities, have a huge impact on our resources. Sustainable brands like Just Blouses are changing the status quo. Moreover, such products are also bringing a change in the perception that sustainable clothes are not hip. Ensuring that its products are in vogue but not really expensive, Just Blouses also provides comfortable fits in elegant designs. Vaishali Shah, Founder and Chief Designer of the brand, says, "There are major problems in the fashion industry in terms of environmental and human impact, and we have found sustainable alternative options without compromising on our look."
Eco-Friendly Fibres
Manufacturing eco-friendly fibres leads to usage of less water and chemicals. It uses renewable resources for production. Moreover, products of Just Blouses are made from biodegradable material. In comparison to manufacturers, who use chemicals to produce cheap clothing leading to pollution of water and air, sustainable cloth manufacturing is less impactful on the environment. Just Blouses ensures upscale, cost-effective and trendsetting designs. According to Shah, "We want our clients to make informed, sustainable fashion choices."
Treasure from Trash
Every decision of Just Blouses is guided by the motto "Treasure from Trash." One aspect of this thinking is the accessories that are made from excess material and fabric scraps. So, you see beautiful belts, jewellery, potli purses, hair accessories, face masks, etc, being made of left-over raw material. The brand lives by the rule – use fewer things to make better products.
Today, the world is investing in clothes and accessories that are harmless to the environment. If you want to build your wardrobe with re-wearable, re-usable, re-style-able clothes, choose Just Blouses! You can shop for their clothes across India.
FOLLOW ON :
INSTAGRAM : @justblouses_official
WEBSITE : www.justblouses.in
Disclaimer: This is a company press release. No HT journalist is involved in creation of this content.
Personalise your news feed. Follow trending topics