Kenstar Web Solutions Pvt. Ltd is Aurangabad's best ISP
The company offers web design and development services to BPO's and KPO's during their starting years.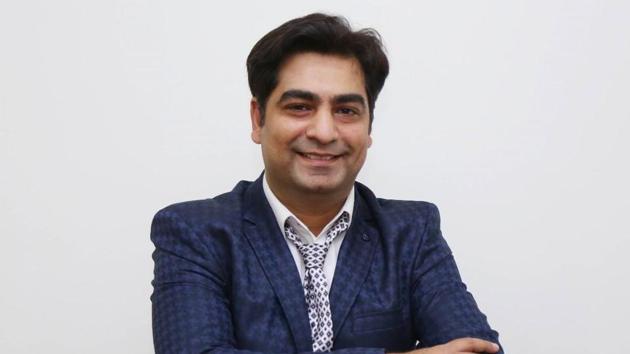 Updated on Jul 17, 2020 07:48 PM IST
A fast-paced evolving society will always search for something new, unique, interesting, and reliable. The majority of us rely on technology in every inch of the things we do especially on the internet. Nobody seems to take a break from using the internet. The Internet provides a broad range of knowledge, information, data, etc. As time passes by, the larger the community, the larger the need for internet service providers to expand and improve their service.
Imagining a world without Internet is more likely a disaster but kudos to the older generation whom have successfully survived that era. These modern-day internet service providers (ISP's) are all over the place but one of them made its way to the top of providing internet service with such a great quality. Have you ever been to Aurangabad? If you haven't check the place out. Rest-assured, not only will the place amuse you but also their number 1 internet service provider: Kenstar Web Solutions Pvt. Ltd.
This ISO 9001 and ISO 27001 certified company is established in the year 2007. It is an aspiring company that developed over time. The company's founder is none other than Dr. Javeed Siddiqui who is also the current managing director. Mr. Siddiqui finished Ph.D. in Information Technology Management and has developed a very promising Wireless Technology Network in Aurangabad.
What does this company offer?
The said company offers web design and development services to BPO's and KPO's during their starting years. They have successfully launched hundreds of websites on the internet today. Through time and great effort, aside from the former services stated, the company is currently providing high-speed, reliable, and economic internet connection through wireless technology and fiber optics throughout the city of Aurangabad.
Is it a good choice?
No, it is not a good choice but it is a better choice. Why? This company does not just care about its profit but its main goal is the customer's safety and satisfaction. Choosing what would be the best for their clients may be residential or company is their top priority. They have devised and executed the best and safest internet connection through the use of high-end layer switching and routing. Redundant use of the network is also one of its best assets in providing a consistently fast network. Therefore, offering a cost-effective, safe, and intruder-free service. During the COVID19 Lock-down period, Mr. Javeed Siddiqui has ensured that his company provided 100% uptime to its customers who were either working from home or the students who were getting education online that requires fast and stable connectivity.
Partners
Of course, every good company deserves elite partners. Kenstar Web Solutions are in partnership with Microsoft, Amazon, Netflix, Akamai, Google, Alibaba.com, Limelight Networks, Facebook, Tata Tele and other premium IT companies.
Aurangabad City has been blessed with good tourist attractions that is why it became the tourist capital of Maharashtra in India. The place is very historic such that UNESCO accredited some of their monuments as World Heritage Sites. In this technological era, travelers always bring their smartphones with them as their guide, camera, etc. Poor internet connection gets the nerves of everybody, thank goodness Kenstar Web Solutions exists in this city. Traveling and exploring the beauty of Aurangabad has never been better since then.
For more inquiries about Kenstar Web Solutions' services, please visit https://www.kenstar.com. There, you will be redirected to their home page which shows the plans their internet services offer.
Disclaimer: This is a company press release. No HT journalist is involved in creation of this content.
Close Story
Personalise your news feed. Follow trending topics