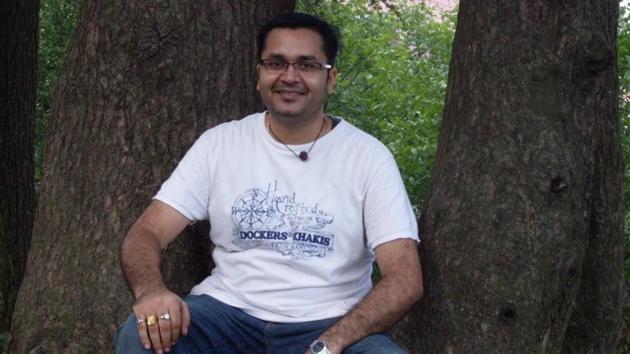 Know about Lavanay Bhadwal - A chef and an entrepreneur
Back in 2000, Bhadwal started his career as a chef in the hospitality industry before he moved on to IBM Daksh (IBM Global Process Services) two years later.
UPDATED ON APR 13, 2020 01:20 PM IST
Being creative and always striving to be the best was always ingrained in Lavanay's working progress. We've seen him grow to be one of the influential people making a difference to our society and that's how he ended up on our radar. Nothing seems to stop him from making a lifelong statement to the world.
Back in 2000, Bhadwal started his career as a chef in the hospitality industry before he moved on to IBM Daksh (IBM Global Process Services) two years later. At IBM, he was appointed the Customer Support Representative for most of the projects relating to Amazon.com. Within this time, Bhadwal gained expertise in customer behaviour, in their choices, expectations and service standards.
Bhadwal learned that most Amazon customers complained a lot about the deliveries. But the second and most frequent complaints usually were about the purchases and the regrets they had. That's how Lavanay ended up creating EnergyConversionDevices.com
Let's meet with the one and only Lavanay Bhadwal
Thank you for meeting with us, Lavanay Bhadwal. Tell us a little bit about yourself?
Welcome and thank you for having me. I'm a simple guy with a straight forward life. My first real job was working as chef in hospitality industry with the Hotel Inter-Continental (rebranded to The Lalit). That was back in 2000 and I worked there for close to two years before moving to IBM Daksh. Just like my track record suggests, I'm more of a people's person.
I like helping people in need and I can easily talk to your customers in case they have any issues with your company. And that's how I ended up working as a Customer Support Representative for Amazon.com projects.
Why did you leave your job as a chef?
Being a Chef is mentally and physically exhausting. You work long hours and you work exactly when other people have time off, late into the night. Chefs have no social life, no time for family, and no holidays. You have to deal with pressure on regular basis.
I am the kind of person who likes eating out with family on holidays, and every night at the dining table. I realized that the job did not suit my personality and so I quit.
Do you often cook for your family?
Not often, but I do cook whenever I get time, usually 3 to 5 times a month. I also publish my favourite recipes on my web portal Chatpata Khana. It's a new website with few recipes currently. However, I plan to devote more time soon.
From your perspective, how would you rate Amazon?
Hands down, that's the best e-commerce platform online. They have consumer friendly policies and best customer service. But there are a few issues that need to be understood. Amazon is a marketplace where different merchants sell their merchandise and, in some cases, they set their own shipping and return policies. Also, there are some category of products like undergarments and certain food products that are not returnable. All this information is available on Amazon, but most customers do not read or take time to understand the policies of each product.
This is a simple idea that could really get you into trouble when you want to return a product that you bought. Let's think of it this way; when you walk into your local electronic shop, one of the primary things you'll consider is what the return policy is, right? Well, that doesn't seem to be the case especially when customers shop for products on Amazon.
Tell us more about ECD (Energy Conversion Devices)?
ECD is a platform that caters to dissatisfied customers who easily fall prey to impulsive buying. We understand that your time is limited and we help you get the product you need as quickly as possible. Here, you will shop without any regrets.
How does ECD work?
Simply put, check our devices review and choose the highest-quality electronic products out there for you. Here, we craft informational, comparison and review articles to give you a clearer perspective of what you are about to buy.
What's more, our team comprises of professionals in the consumer behaviour field as well as experienced engineers. That means we are more than ready to dive into the technical and somewhat difficult aspect of your products to give you a much better understanding.
Disclaimer: This is a company press release. No HT journalist is involved in creation of this content.
Close