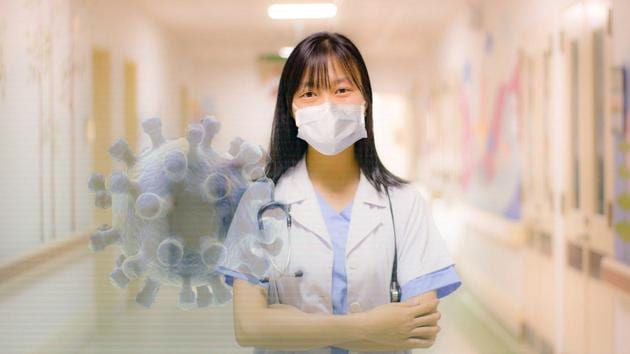 Know how women are at more risk from the Corona virus pandemic
The virus can affect any human being of any age group, but women are more at risk of catching Coronavirus. Here's why
UPDATED ON APR 22, 2020 04:08 PM IST
Coronavirus has now made its way to almost every part of the world. People didn't take it seriously until the outbreak turned into a pandemic. CDC and WHO are releasing proper guidelines and risk factors associated with COVID-19. As the virus is spreading exponentially, some health experts are concerned about women's health and the risk they might have from the virus.
Women in the health department, like nurses, doctors, or any other department, e.g. news reporters, anchors are working 24x7. These working women could be at more risk of catching the infection as they come in contact with a lot of people daily.
Let's take a look at the risk factors of Coronavirus on women.
The virus can affect any human being of any age group, but women are more at risk of catching Coronavirus. The primary three reasons are listed below:
Percentage of women working in health care departments is more compared to that of men
Though the percentage of male coronavirus patients is higher than females, the study shows that more than 70% of healthcare workers worldwide are women. Nurses, female doctors, pharmacists are working day and night to take care of COVID-19 patients.
Every day, several Coronavirus patients are reporting to hospitals. Therefore, more female healthcare experts are coming in contact with these patients. This could put women in the healthcare facilities at more risk to catch the infection.
Immunity And physical changes in pregnant women could be infection-prone
Keeping proper distancing and hygiene is essential for everyone, especially for pregnant women.
Pregnant women, considering the changes in their physical health, need to be more cautious amid COVID-19. According to healthcare officials, if a pregnant woman is COVID-19 positive, it might cause severe respiratory illness and might complicate the pregnancy.
Not to mention the stress level and changes in the immune system of a pregnant woman, which increases the risk from the Coronavirus.
Moreover, a woman who has just delivered a child could be at more risk too. Along with the newborn, a mother's health would be more infection-prone. Therefore, it's crucial to maintain distancing and follow proper hygiene.
Women are taking care of household responsibilities while managing their careers
The women working in hospitals or police departments come home after working hours to look after their families. Working in hospitals to help patients to recover and then handling regular housework increases the stress level. As health care women come in contact with more patients each day, this could expose them to the infection.
The majority of the working women or homemakers spend their whole day with the family. As schools and offices are closed, women tend to spend more time with the kids at home while managing the house. These overwhelming tasks can become reasons behind the increase in stress leading to depression.
Work stress, house chores stress, mental health, anxiety can affect the immune system of women. Moreover, coronavirus consequences can hyperactivate the fear center of the human brain. This increases the risk of catching the virus infection.
This is why taking care of your health regularly during quarantine is very important.
Talking about health safety, some expert doctors like Dr. Rahil Chaudhary at Eye7 Chaudhary Eye Center in Delhi came up with an idea of treating patients via video conference for a limited time and educating them about COVID-19. The team is providing online consultation sessions to the patients for regular eye care, answering health-related questions, and keeping track of the patient's health.
The primary aim is to educate patients about symptoms along with prevention solutions to keep them safe from signs like conjunctivitis, which is closely related to eyes, fiver, tiredness, dry cough, and more.
This Delhi eye care center is also providing medication at doorstep if needed. Which means people won't have to leave home for treatments or for purchasing medicines.
The COVID-19 pandemic caused severe consequences; some countries are still suffering. The virus is responsible for cancelling all major or minor events, closing workspaces and schools, affecting the economy, and affecting the health of people.
Staying home, avoiding social contacts, not going out in groups will help to fight against Coronavirus.
Disclaimer: This is a company press release . No HT journalist was involved in the creation of this content.
Topics
Close