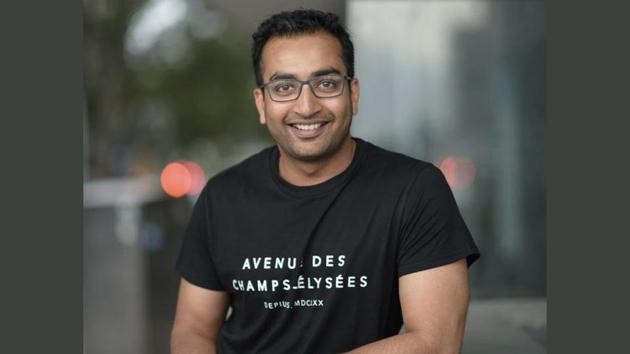 Know the secret of photographer Zubair Aslam's success!
Zubair Aslam has garnered a following of over 3 million on his Instagram with his unconventional photography.
UPDATED ON JUL 21, 2020 08:34 PM IST
In the industry of photography, there is a dearth of professional photographers who can be good in all the areas of it. A photographer who has the best mix of talent, creativity, and relative awareness is hard to come by and in recent times, there is one name that crops to the mind, he is Zubair Aslam. The India-born photographer has organically moved towards the profession and possesses the crucial factor of being relevant with being passionate, talented & creative in his art. Aslam moved to Australia, in 2013, to work in a big company, but had the passion of taking a good picture from an early age. Doing photography as a hobby, Aslam would travel to various places in Australia and capture exhilarating pictures and kept on honing his skills. It was in 2016 that Aslam realized that he must pursue his hobby as a profession and yield a living out of his first love and passion, photography.
Aslam started capturing fashion models, who were looking to break in the industry and helped them attain their goal. Many current big-time models have made it into the fashion industry because of the portfolios shot & made by Aslam. Meanwhile, Aslam created his Instagram page, where he would put unconventional pictures with innate storytelling. Aslam is a master story-teller, he has the technical know-how & imagination, through which he crafts not only a pleasing photograph but also gives a meaning to it. Each stroke of light or expression is captured with due thinking. In Aslam's photography, one can notice the positioning of the angle or the placing of a certain object always has a meaning. Each frame speaks words. This ability was cultivated by Aslam in his formative years, and he always had a knack of being relevant to the ever-changing culture. Aslam can shoot vivid landscapes, to scintillating portraits, to exquisite fashion shoots, he's got it all.
In 2018, Aslam traveled across the world and garnered a solid clientele in the US and Europe. His relevant photography also helped him garner more than 3 million followers on his Instagram page. Aslam has also started guiding upcoming photographers, sharing his experience & educating them to be a wholesome photographer. Zubair Aslam has emerged as a leading fashion and portrait photographer in the industry because of his brilliant photography which has relevance to the present times.
Disclaimer: This is a company press release. No HT journalist is involved in creation of this content.
Close