Know why Naman Pachori is a role model for entrepreneurs
Oct 06, 2020 05:18 PM IST
One of the youngest businessman of Rajasthan, Naman Pachori, is building an empire and captivating people worldwide with his success story.
Naman Pachori is lately creating a lot of buzz not just in various business segments and industries, but also otherwise as a responsible individual of the society, who has always believed in helping people and working for them. On one hand, the world may seem to get smaller, and, on the other hand, it seems to get closer as well, thanks to the growing presence of the internet that has in many ways unified people. This 'coming together of people' across the world has enhanced the confidence of many youngsters to venture into different fields and reach more through their incredible talents and skills.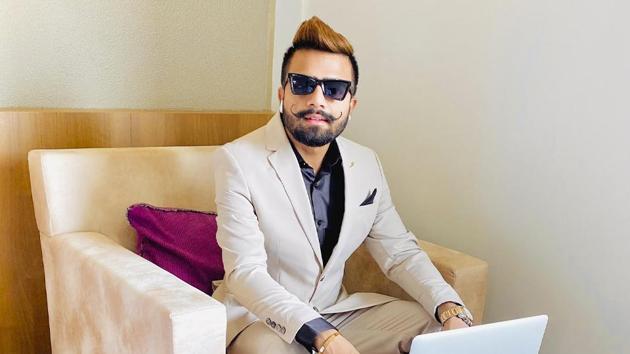 Pachori uses the opportunity to the maximum, and with his empire has broadened many perspectives for his business that deals in multiple spaces. His business empire named "7 Horses" is one of a kind conglomerate of various different businesses under one roof. He is one of the youngest individuals who achieved success at an age of 24 years. Being only 24 years old, he built his empire on his own and at the same time has been busy with charity work, motivating the youth all over the world.
Pachori has gone all out in his quest to offer the world diverse services through "7 Horses". Additionally, he owns a garment business, an export business, marble articles, and handicraft items. In Jaipur, he owns a 5-star resort and is the owner of factories in Nagpur and Bhilwara, Rajasthan. He is known as the youngest businessman of Rajasthan.
People of his age are still at crossroads to make a decision of their life and career, and Pachori on the other hand is making each and every effort, whether small or big, to imprint his name in the most prominent list of entrepreneurs in the world. With every step that Pachori takes in turning his goals into a reality, he is getting nearer to achieving increased digital presence through his social media platforms where he already has a massive following running in millions. This, in many ways, has also resulted in the affluent lifestyle that Pachori lives today.
The rich lifestyle that Pachori has created for himself proves his success as the young mastermind and the driving force behind his multi-million turnover empire in the form of "7 Horses". It takes guts to make it so big in a business environment that is all about fierce competition. Pachori is the dynamic youngster who has created his persona on his own terms and lives a prospering life.
He owns various high-end cars that he feels passionate about like Audi, Jaguar, and recently Range Rover. The dreams of this young man don't stop here; he also wants to purchase a private jet soon and become the young inspiring role model for many not just in India, but across the globe.
Pachori, even after achieving so much across business industries, does not believe in getting comfortable with what he has, and, hence, with his hustler mentality is planning to expand his business to much greater heights by investing Rs 100 crores in the same. The plan also includes starting his own airline under his brand and empire named "7 Horses" and is looking out for ways to widen his garment business as well.
Pachori calls himself an ardent lover of traveling, who loves traveling to learn something new, meet new people, and develop relations all over the world. He believes that travel has the power to inspire people more and take out the best from them by giving them experiences of a lifetime.
Being a business tycoon was not enough, Naman Pachori also involved himself in the social service work to impact people positively in life.
To get some inspiration from this successful youngster and follow his footsteps, do not forget to follow him on Instagram - "namanpachori".
Disclaimer: This is a company press release. No HT journalist is involved in creation of this content.