Know your various kinds of income and how they are taxed
Updated on Mar 31, 2020 03:24 PM IST
Securing a safe financial future includes being on top of your taxes and knowing exactly how ech of your incomes are taxed.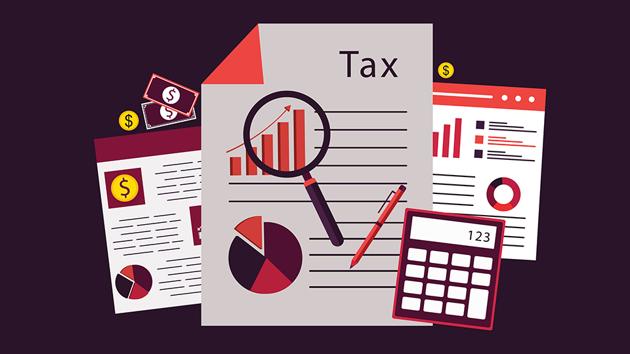 Income comes in various forms. And where income is earned, taxes may need to be paid. But incomes are taxed in different ways, and some income is not taxed at all. Some common forms of income are salary, rent, capital gains, business income, and income from other sources. It's not always easy to know how each kind of income is taxed, and you may need an income tax calculator to develop an understanding.
Meanwhile, let's look at how the income tax department taxes the following five incomes.
Income from salary
Your salary is divided into multiple components and each component may be taxed uniquely. For example, you get to claim deductions for house rent paid through your salary head called 'house rent allowance'. You receive Rs. 50,000 as exemption under a standard deduction provided to all salaried tax-payers. You may also be allowed to claim leave & rravel allowance, as well as deductions for EPF. After various exemptions and deductions, your gross salary is taxed as per the relevant tax slab.
Income from house property
In India, income from a rental property is treated as revenue received and is taxable irrespective of your residential status. You have to pay tax on the value of the rent revenue. Nevertheless, if your overall taxable income in the country (including rental income or any other source of income) does not surpass Rs 2.5 lakh's maximum non-taxable amount, you are not liable to pay tax on it. The gross rent which you earn is not completely taxable. Specific deductions are available during estimation of the rental income taxable value.
Capital gains
The tax imposed on the income or benefit gained from trading capital assets is known as the capital gains tax. According to the holding period, the capital gains tax may be Long-Term Capital Gains (LTCG) tax, or Short-Term Capital Gains (STCG) tax. Each asset class has its own capital gain taxation norms. For example, LTCG on equity investments is 10% of gains over Rs. 1 lakh in a year, while for real estate the LTCG is 20% with indexation benefits. The norms for holding periods also vary. For example, equity investments become long-term in one year, property in two years, and debt mutual funds, bonds and gold in three years.
Income from profession & business
Presumptive taxation for businesses is covered under section 44AD of the Income Tax Act. Any business with a turnover of less than Rs. 2 crore must apply for a presumptive tax. You must record 8% income for non-digital transactions or 6% for digital transactions, wherever appropriate.
Income from other sources
In your tax return, interest accrued on your savings bank account must be reported as earnings from other sources. Please note that the bank does not deduct TDS on savings bank interest. Profit on both fixed deposits and revolving deposits is taxable while profit is tax-deductible to some extent on savings bank accounts and post office deposits. Both interest payments displayed under this heading are from a savings bank account or a fixed deposit or from a post office savings account. The list of items under other sources is dividends, letting out of plan and machinery, family pension, etc.
Income tax levy in our country is based on the residential status of an individual. Taxpayers qualifying as Indian citizens are expected to pay tax on their international income in India, i.e. income from the country and abroad. The ones who meet the requirements to be non-residents are required to pay their Indian income tax only. The residential status must be determined separately in each fiscal year for which wages and taxes are assessed for.
Disclaimer: The writer is the CEO of BankBazaar.com