Koustuv Ghosh is elated with positive response for his latest romantic single 'Playing Games'
'Playing Games' also got featured in some amazing playlists curated by Spotify (Radar India), JioSaavn (Sounds of India - West), Apple Music (Breaking Indian Independent) and Hungama Music (Fresh Voice International & So Fresh:International)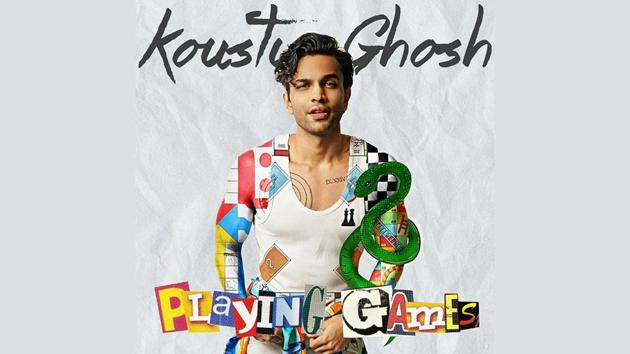 Published on Aug 31, 2020 06:08 PM IST
Actor and singer Koustuv Ghosh, who recently released romantic track titled 'Playing Games', is receiving positive response from the fans and followers. Soon after release, the song has created a buzz and is hitting all the right chords among the young audience.
'Playing Games' also got featured in some amazing playlists curated by Spotify (Radar India), JioSaavn (Sounds of India - West), Apple Music (Breaking Indian Independent) and Hungama Music (Fresh Voice International & So Fresh:International)
'Playing Games' is a peppy and romantic number which is all about the sweet nothings between lovers.
It is sung, written, composed and produced by Koustuv Ghosh all by himself without the backing of any big music label.
Talking about his latest song, Koustuv said, "During the lockdown, I started toying with the idea about a peppy romantic number, so finally I wrote it. I recently released the song and I am getting overwhelming response from the audience. I am really glad that they all are praising the song in the comment section."
He added, "Playing Games' is about a boy chasing the girl of his dreams and how the girl is avoiding him because of her previous heartbreaks, so the song is about this phase. The guy is asking the girl to give him a chance but girl is taking her time. The song is in a playful space, where the girl is trying to pull his leg by saying no. and it has 90's vibe to it".
Koustuv has been working in the music industry since long time and he has worked with many well-known music composers like Ram Sampath, Vishal Shekhar, Salim–Sulaiman, Pritam, Rajat Dholakia. He has also worked with noted filmmakers such as Pradip Sarkar and Dibakar Bannerjee.
The young talented singer and music composer started modeling from the age of three and still continues his modeling stint. He has matured as a multi-talented star now, who is not just a great singer and actor but also a popular dubbing artist. Koustuv has been working as an instrumentalist, director and producer for some time now.
Talking about his journey and ambitions in the entertainment industry, Koustuv said, "It's been a joyful exploration. I have done quite a number of TVCs, Print shoots, and films. I have given my voice to various Ad commercials, but right now I am completely committed to my music concentrating on my next single.
'Playing Games' is streaming on Koustuv Ghosh's own YouTube channel.
Disclaimer: This is a company press release. No HT journalist is involved in creation of this content.
Close Story
Personalise your news feed. Follow trending topics