Leading life luxuriously, Rahul Gangwani is the new youth icon
He is the owner of one of the biggest Mall of India, Vegas Mall which is located in Dwarka, New Delhi.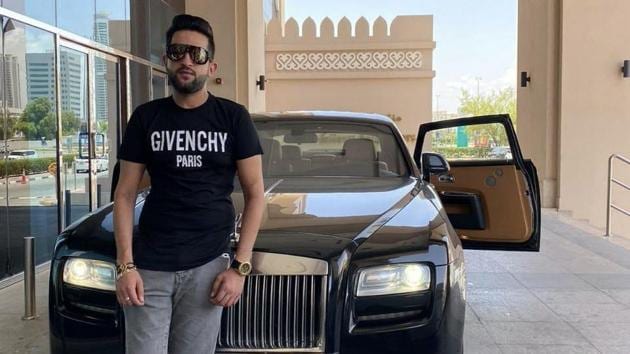 Updated on Oct 12, 2020 05:57 PM IST
From owning the world's most expensive cars to becoming the most successful entrepreneur, Rahul Gangwani is the new inspiration for the young millennials. Despite being born in a family of business entrepreneurs, Rahul worked hard to run his own successful business venture and is the owner of one of the biggest mall of India, Vegas Mall which is located in Dwarka, New Delhi.
Rahul was always keen on buying expensive cars and his ultimate passion has made him own the most popular and lavish cars which includes Rolls Royce, Bentley, Ford Mustang, Hummer, BMW, Audi, Mercedes AMG63, Porsche, Ferrari, Aston Martin and much more.
Based in Dubai, his corporate intellect, the wisdom of making business choices has helped him achieve unparalleled success, coupled with becoming a brand name worldwide. He is also an expert in the field of entrepreneurship, Business Management and Financial Consultancy.
Describing his successful business experiences, Rahul says, "No particular mapping or guidebooks exist to get the taste of that unimaginable success when you launch and work endlessly for a business start-up".
He further states that aspiring entrepreneurs should always look out for raw opportunities by developing such business ideas that can help them in multiplying their wealth and portfolios. He is also a strong advocate for developing business connections and trustworthiness with its clients and business partners.
Having established a successful business in Dubai, Mr Rahul believes that one should never stop manifesting ideas and hence is focused on providing best product-related services to its clients with exponential growth in his business ventures.
His journey of becoming a business tycoon is surely an inspiration to millions. He signifies that undeterred will power and self-belief can move mountains and can take you up the ladder of achievement.
Follow Rahul on Instagram - https://www.instagram.com/rahulrdx25/
Disclaimer: This is a company press release. No HT journalist is involved in creation of this content.
Close Story
Personalise your news feed. Follow trending topics