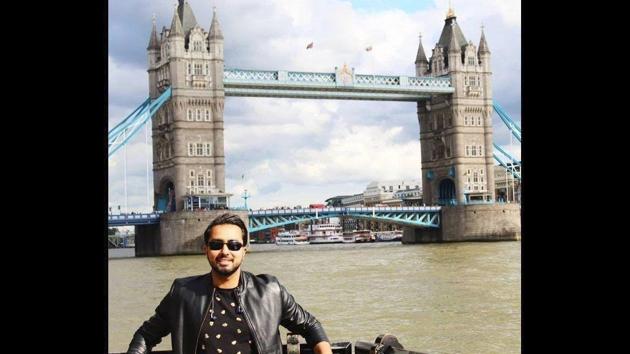 Meet Dushyant Kumar: A true story of hard-work, resilience and success
This successful journey from an ordinary student to a network marketing millionaire was achievable because Dushyan had the heart to have unwavering faith in his dream and in himself.
UPDATED ON OCT 06, 2020 04:44 PM IST
"God gives his hardest battles to his bravest soldiers." This quote resonates with the life of Dushyant Kumar, a Delhi based network marketer who decided to go on a life changing journey at the young age of 22.
Today, at the age of 27, Dushyant Kumar is a millionaire who has had the fortune of living a splendidly lavish life and has not only visited but also vacationed at exotic foreign locations and countries like Germany, South Africa, Thailand and Singapore.
For this impeccable success, Dushyan has only his continuous persistence and a solution oriented mindset to give credit to.
This revolution of a journey began when Dushyant was at the age of 22, studying in Delhi University at the prestigious Ramjas College. He was doing the course of BCom Honours at that time. One day, a friend introduced him to the direct selling industry. Reluctant at first, Dushyant heard him out and put forth his questions and having received full knowledge and satisfactory answers, he stepped into the network marketing business.
As any new person in any industry, Dushyant Kumar met with a lot of failure in the initial three years of working on network marketing. Coming from a middle class background, his parents were already not very much in favour of his line of work. Dushyant did not, however, let this discouragement get to him.
After having had a rough and difficult phase for two years, he realized that he still lacked the proper procedure and skill set needed to succeed in network marketing. Very quickly, he started educating himself to a great degree and gained in depth knowledge. This resulted in him attaining proficiency in the network marketing business.
Even though the first three years had a lot of struggle in store for Dushyant, he wholeheartedly maintained faith and belief in the power of network marketing. With an extreme amount of hard work and resilience, he earned Rupees 1 lakh monthly.
In the coming months, Dushyant's income started rising almost exponentially and it reached the amount of Rupees 5 lakhs.
While still in college, Dushyant had purchased a self earned Hyundai. He went on to buy every boy's dream. It is a super bike, worth 10 lakhs.
He also bought the BMW 5 series which costs more than 70 lakhs. All these expensive cars are the beautiful demonstration of Dushyant's heart, which despite innumerable hurdles, never gave up.
Today, he is a young, determined and secure person who has earned more than Rupees 1 crore through network marketing and has become a millionaire. Dushyant actually accomplished what remains as a dream for many.
The beauty of the network marketing industry is that today, Dushyant has been able to have an all inclusive approach and view towards success. Hundreds of students, under his guidance, support and training, have a six figure income and are themselves millionaires. The team building, guiding and leadership qualities of Mr. Dushyant Kumar are the reason why hundreds of students have become financially independent, successful and prosperous.
This successful journey from an ordinary student to a network marketing millionaire was achievable because Dushyan had the heart to have unwavering faith in his dream and in himself. Dushyant Kumar is the best example of how discouragement, negativity, fear and failure can be channeled and used as a fuel to power our aspirations and see them getting fulfilled right in front of our eyes.
Disclaimer: This is a company press release. No HT journalist was involved in the creation of this content.
Close