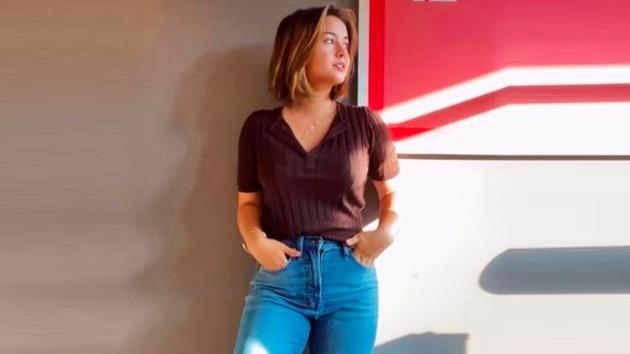 Mia Bahr impresses with her second music album
UPDATED ON OCT 14, 2020 05:09 PM IST
Mia Bahr is one of the very few musicians who found interest in advocacy and bringing a change in society. With her continuous efforts, she has made an impact at Stanford University and amid her own community in her hometown of Chicago. She has been continuously working towards promoting music education while simultaneously working on her albums. And though 2020 has been challenging, Bahr, AKA Saint Bahr, is hitting the Spotify hot list on all cylinders.
She is currently a student at Stanford University. But she came into the limelight back in the year 2013 when her song 'Lemon Haze' went viral on Soundcloud. "I was, like, thirteen at the time and all of a sudden I had tens of thousands of streams on my tiny SoundCloud account. It was interesting going to school the next day and thinking 'Other people like what I made!'" Mia says, remarking on her overnight rise in the underground music scene. Eventually, she started ghostwriting for a number of Chicago rappers. She has also been a part of Mom Dog's album 'Mom Dog'. Known as Saint Bahr in the music world, her stage name comes from an image of her at Chicago's Lyric Opera wearing a crown of divinity, which created the infamous nickname among her friends.
In the past, Mia has released two extended plays. While the first one was a tribute to her hometown Chicago, the second one was dedicated to her friend who passed away tragically during her sophomore year of college. "He was a light in my life. Making music was the only way I was able to finally say the goodbye I never got to say." She says. The young singer has donated all the proceeds from the streams to charities that support music education in public schools.
Now she is very soon coming up with her new single called 'Ivy', which talks about the experience of an Asian woman going to an elite college.
Talking about her philanthropic work, she had earlier founded and headed an educational non-profit organization that dealt with products developed from local chefs in Chicago. All the profits generated from the NGO were donated to schools on the South side. Mia has also been a motivational speaker on public platforms like TEDx and Chicago Youth Talks. Additionally, Mia Bahr documented her acceptance at Stanford University on Tumblr.
She is currently presiding as the Parliamentarian of Stanford's student body and gearing up for her upcoming song release. Alongside, she is also planning to release an album in the next year.
Disclaimer: This is a company press release. No HT journalist is involved in creation of this content.
Close