Migrant student accommodations made simple and safe by Stanza Living!
Updated on Oct 09, 2020 05:50 PM IST
Stanza Living bringing light to the living situation of students during Covid19 times.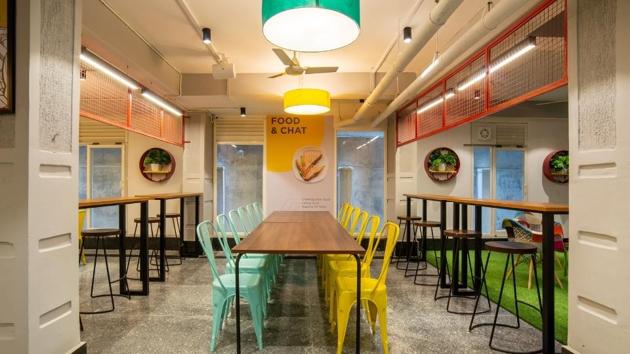 The pandemic has undoubtedly impacted the education system and numerous colleges and universities have deferred their upcoming sessions. Millions of students are going through unprecedented stress as a result of disrupted academic calendars and the challenges posed by online classes (that everyone may not have easy access to). Further, there is anxiety due to delays in the examination, fearing that this would hinder their admission for post-graduation courses or hamper employability while others miss their friends and are feeling restricted indoors as they are not able to go out and have a regular social life.
Today, a phased reopening of colleges along with a hybrid, rotational classroom study model is being discussed to get things back on track. However, the COVID-preparedness of our educational institutes is the biggest worry on everyone's mind. Not just that, for the migrant student population, a top area of concern is also their place of stay in the city where they are pursuing their higher education. Earlier, a lot of the migrant students would accommodate themselves in the local PGs or hostels despite sub-standard facilities in an unhygienic environment. Not anymore. Today, they are seeking accommodation options that are high-quality, consistent, and reliable. Options that prioritize their safety and hygiene, especially against the backdrop of the ongoing pandemic.
Professionally managed accommodation providers like Stanza Living have used the lockdown period to further enhance their existing best in class services. This aspect of accommodation has been considered to combat the challenges posed by the pandemic and ensure that the safety, security, and hygiene of their residents is not compromised even a bit. Here are the few steps were taken by Stanza Living, as a responsible business, to provide a reliable and protected living experience:
Residence Hygiene Processes
Apart from doing thermal monitoring at entry/ exit points, Stanza Living ensures that all its residences are frequently disinfected and deep cleaned at regular intervals. High-touch surfaces in their residences like lifts, doors, reception areas, etc. are sanitized multiple times a day. Additionally, sanitizer dispensers have been installed at multiple locations in all their properties to encourage fellow residents to use them frequently and practice hygienic social behaviour. Stringent visitor norms have also been adopted, blocking access to potential external risks. More importantly, a 24x7 Quick Response Team has been set-up and tie-ups with medical facilities have also been forged to fortify its readiness for any untoward emergency.
COVID-proof Daily Operations
To provide seamless daily services to its residents without compromising on the quality, Stanza Living has introduced an industry-first, no-touch food delivery and dining facility. Residents can easily choose from the menu and pre-book their meals prepared in indigenous kitchens, through the resident App. The packed meals are then delivered, enabling them to enjoy healthy and tasty meals without having the fear of getting infected. Stanza Living (website: www.stanzaliving.com) has also deployed a contactless security infrastructure at Entry/ Exit of the properties ensuring the safety of residents.
Infrastructure to Enable Work/Study-From-Home
Understanding the needs of its residents in a worldwide pandemic where colleges are expected to adopt a hybrid or rotational model of physical presence on campus, Stanza Living provides enterprise-grade Wi-Fi infrastructure with central troubleshooting for seamless internet connectivity for an ideal study-from-home environment. This in turn enables the residents to focus on their educational needs instead of wasting time in figuring out seamless access to essential services and amenities. All the residences also have power back-up to avoid issues due to frequent power-cuts, giving residents a comfortable environment.
COVID-Ready Frontline Ecosystem
As all day-to-day operations are executed by the frontline staff, Stanza Living provides rigorous training in line with WHO norms to all its team members. Apart from mandatory PPE kits for staff, every crew member undergoes frequent temperature checks in a day. Crew members working in the kitchens also undergo daily checks, food stock planning is done beforehand for multiple months, and audits are carried out as well.
With many such measures, Stanza Living ensures service continuity while taking care of its residents and staff members alike, making it the safest place for students during COVID-19 times.
Source: Digpu
Disclaimer: This content is distributed by Digpu News Network. No HT journalist is involved in creation of this content.
Personalise your news feed. Follow trending topics