MPowered steps in to fill up the white space in the real estate asset management industry
Nov 03, 2020 06:03 PM IST
The brand works with clients on various revenue sharing models and can lend them operational support in terms of logistics, staffing, etc., as required.
Real Estate Asset Management is not just an underexploited territory in India but also a billion dollar business opportunity gone untapped to its full potential. Though not anymore! Realizing this glaring white space, Indian serial entrepreneur Sudeep Singh and US-based tech-entrepreneur Bhavna Juneja came together earlier this year to create MPowered, a melting pot of fresh concepts and first-of-its-kind services. The startup that recently raised USD 21 Million from US-based investors is a one-stop solution for converting one's real estate liabilities into thriving assets. The company claims to have built a team of experts across real estate, infrastructure, design and business intelligence and is working towards tailor-making global concepts to suit Indian needs.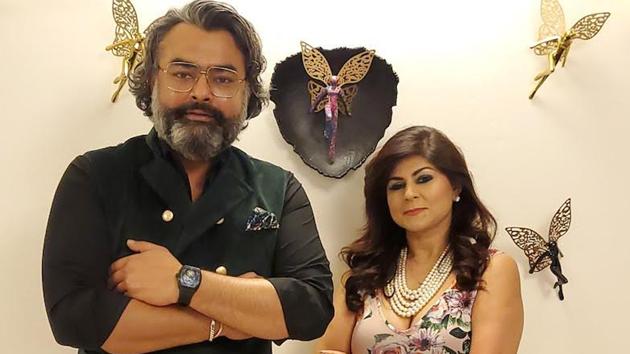 It is not an uncommon occurrence that people invest in property in pursuit of good returns but often do not know how to optimize these investments. It is here that MPowered steps in with its team of experts to put the space to its best possible use and offer the much needed relief to property owners. The brand helps them convert their C-grade unutilized properties into A-grade income generating facilities. These could vary from managed office spaces, to co-working, co-living, or even warehouses. The company says that it assesses the property on the basis of its location, size, structure and the market scenario to decide which of its models should be deployed to make the most of a given space. An additional benefit of partnering with MPowered is that it is also equipped to fund the necessary refurbishments and run the daily operations on behalf of the landlord, should the latter not have the funds or bandwidth in place.
Stay tuned with breaking news on HT Channel on Facebook.
Join Now
The brand works with clients on various revenue sharing models and can lend them operational support in terms of logistics, staffing, etc., as required. It currently offers 3 core innovations "MPowered", "Powered by M" and "MGage". While 'MPowered' helps its clients and capital investors transform their inert properties into agile ventures bringing in profits, 'Powered by M' is a service portfolio that manages real estate for co-working and co-living spaces exclusively. 'MGage' is the managing tool to ensure that the work spaces operate efficiently over a long period of time.
MPowered's Founder & CEO Sudeep Singh comes with a career spanning over 15 years, diverse experiences and a history of creating robust businesses from the ground-up. Credited with an innate understanding of the Indian real estate market and the startup-ecosystem, he believes MPowered is a futuristic concept that will benefit everyone associated with the business. Co-Founder Bhavna Juneja is a seasoned US-based entrepreneur with expertise in technology and real estate, who has created several multi-million dollar businesses in countries like the USA, Canada, Poland, Germany and the UK.
Speaking about the business during and immediately after the post Covid-19 era, Bhavna said, "Indians are already shifting from offline to online shopping in hordes, making the warehousing sector a huge opportunity for property investors. The rented B2C storage spaces have also seen a jump in the recent months with many outstation professionals needing spaces to store their personal belongings while operating from hometowns. In addition to this, the pandemic has introduced us to a whole new way of life which is leading to many fresh residential & community concepts and opening up a plethora of opportunities for a business like ours."
"Real estate is going to become more tech-dependent in the future with the help of digital platforms for sales and marketing and 'enhanced automation' on sites, especially due to the scarcity of labourers. With the extended work-from-home situation, revamping of residential spaces in terms of layout & design too is on a steady rise. Traditional set-ups like coworking, co-living and office spaces will also need some renovation in the near future in order to follow the safety guidelines in the post-Covid world." added Sudeep.
In keeping with the growing demand for redesigning offices and homes, the company has recently acquired Cloy Infraa, a two-year old private firm with specialty in Interiors & Design. The company has been acquired with its entire team strength of 70+ employees, who will now be on the payrolls of the asset-management firm. This acquisition will serve as a forerunner for MPowered to open up a new vertical of interiors fit-out funding for mid to large-sized corporations, says the company. The start-up is also eyeing the manufacturing units' segment with a growing number of foreign brands now setting up local factories to regain efficiency in the eye of the pandemic.
Disclaimer: This is a company press release. No HT journalist was involved in the creation of this content.