Munir Awan to enter Bollywood by partnering with star producer Gaurang Doshi
Updated on Aug 20, 2019 06:14 PM IST
The events company founder is known for his business acumen and passion for cinema. He will join hands with Doshi's production house.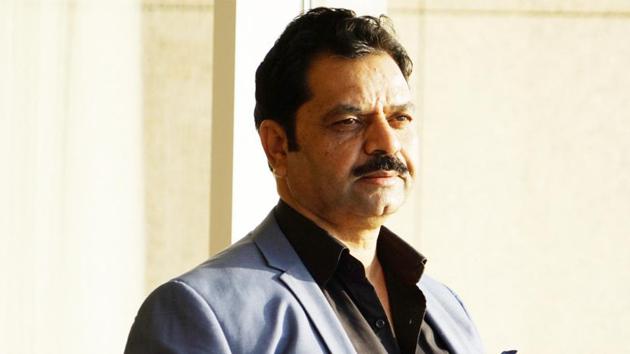 Bollywood enthusiast and the founder of 'Mag', one of Bollywood's most aspiring events company; Munir Awan is gearing to set foot into the industry with some exciting collaborations and new projects lined up in a partnership with 'Aankhen' film maker Gaurang Doshi.
With an eventful career of more than 30 years with experience in various fields starting from fine arts to bureaucracy to media and financing, Munir Awan has proved himself as one of the most versatile men of the industry with passion and acumen for both business and Bollywood films. His firm 'Mag' launched in 2014-15 stands today as one of the most sought-after companies for Bollywood events in Dubai and several other countries. Adding to his realms of success, Munir Awan has recently announced his entry into Bollywood with a co-partnership with Blockbuster film maker 'Gaurang Doshi' promising some major announcements by the end of this month.
Both Gaurang Doshi and Munir Awan hold great respect for each other for their work in the industry and are looking forward to this partnership as a way to bring together the expertise and passion of both in order to create inspiring cinema. Filled with praises for the 'Aankhen' film maker, Munir Awan shares that he holds great faith in Gaurang Doshi's creative style and his expertise of film productions and executions. At the same time, Gaurang Doshi believes that joining hands with a veteran like Munir Awan will help him sharpen the business of his films and also bring along the skills of versatility of Munir Awan.
Munir Awan started his career as a technician at the Governor's House of His Excellency Shaikh Sultan, before overcoming hurdles in life through his hard work and determination, dipping his hands into multiple ventures including airlines and exports. Anchoring 'Mag' today, Munir Awan has worked with several superstars and movie makers organising and financing several Bollywood events.
Munir Awan's step into Bollywood with Gaurang Doshi indeed promises some exciting entertainment that we cannot wait to witness!
Source: Digpu
Disclaimer: This content is distributed by Digpu. No HT Group journalist is involved in the creation of this content.
Personalise your news feed. Follow trending topics