Nakshrajsinh Sisodiya is the Indie fashion icon who's turning heads
A businessman at heart, he has four fashion showrooms across Gujarat.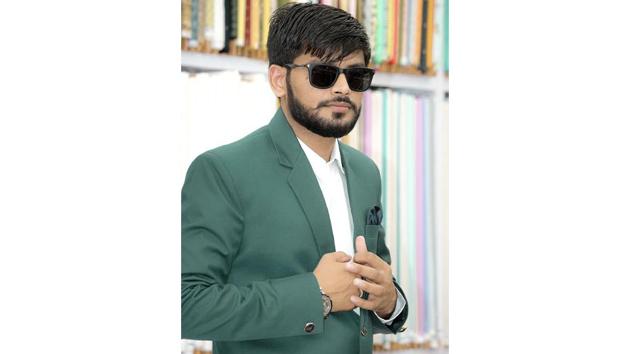 Updated on Sep 11, 2020 06:47 PM IST
These days the trend of becoming a fashion stylist is at its peak, as it plays a significant role in boosting one's status on social media. Simultaneously, the demands for fashion stylists have also increased, given how popular they are these days and the huge following they generate. Fashion stylists also increase the quality assurance for products and one of the renowned fashion icons is Nakshrajsinh Sisodiya.
Nakshrajsinh Sisodiya is a young entrepreneur and a top–notch fashion icon at just the age of 25.
A businessman at heart, he has four fashion showrooms across Gujarat. These showrooms are called Krishna Selection (Mafatlal Family Shop) and are located in Mehsana, Patan, Palanpur and North Gujarat (India).
His primary believe is "You can have anything you want in life if you dress for it".
Nakshrajsinh's motive is to elevate his work to the highest level and to make his work notable he has managed to scale it to a point where he is recognized as a top businessman across India. In terms of clothing, He deals in multiple facets like textiles, readymade clothes & traditional wear.
Sisodiya has consistently impressed people with his smart, tailored outfits, as well as his on-trend outerwear choices, which rival many fashion icons.
His wardrobe is not just smart but unique and it has a lot to do with the colour palette that he works with.
Being good-looking and physically perfect by most designers' standards is just an added benefit to his perfection as as style icon. In fact, Nakshraj's name is practically synonymous with menswear god.
Talking about his background, After finishing his studies, he started working a basic job to earn a nominal income. But he knew that he wanted to become a businessman and do something big for himself. Therein, he found his passion to become a Fashion Icon.
His aim for the future is to open Showrooms in all the cities across India. Besides this, he Audi undertakes assignments for Marriages & acts like a Fashion Designer too.
Because of the covid-19 pandemic most companies and businesses and even brands and big showrooms have fired people, But Sisodiya hasn't fired any of his staff up until now because he understands their struggles. Apart from his influential persona, and steering his textile business skills he is fond of photography & Travelling.
He is also on social media - Instagram @nakshrajsinh.sisodiya
Disclaimer: This is a company press release. No HT journalist is involved in creation of this content.
Close Story