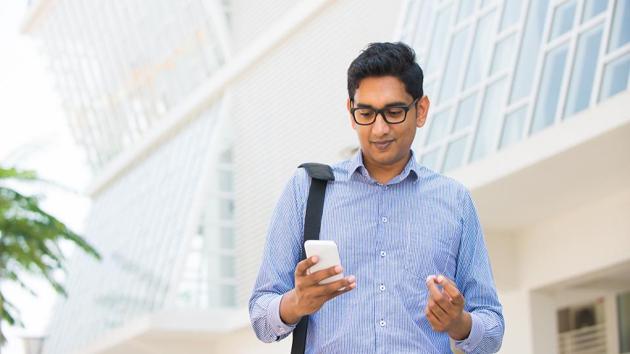 Need money urgently? An instant personal loan may be the answer
UPDATED ON OCT 07, 2020 01:09 PM IST
The pandemic has disrupted life in different ways, and for most people it is their finances that are facing the brunt. In the case of a cash crunch, it is natural to dip into your savings or investments, but that may not always be feasible. This is where a personal loan from a trusted lender can be of help.
Before we make sense of how personal loans may be a useful solution to manage your finances, let us first understand what personal loans are and how they work.
Personal Loans – A handy solution?
Most lenders – banks and non-banking finance companies (NBFCs) – offer personal loans as an unsecured loan offering. This means you don't have to pledge any collateral against the money you are looking to borrow. It is this feature that makes personal loans fairly popular today. Unlike other forms of secured financing, getting a personal loan is quick and easy.
With a relatively short turn-around time from application to disbursal, you can get the funds you need to meet a variety of planned and unplanned expenses – especially if you need money to manage an emergency. The paperwork involved is straightforward and there are very few chances of processing delays.
Moreover, you may even be able to get your hands on an instant personal loan – where the money you need is approved in minutes and disbursed to you in record time. Let's take a look at some attractive features of personal loans that you may be able to benefit from:
1.Personal Loans are processed without collateral
Like we mentioned earlier, instant personal loans do not require you to pledge any assets with the lender, as a guarantee against the loan. This reduces the paperwork for the loan, as well as the time taken to approve your application.
2.Personal Loans are usually paperless
With advancements in technology, it is now possible to get a personal loan without the need for any physical paperwork. Soft copies of your documents can be submitted online and if you are an existing customer of a reputable lender like say Bajaj Finserv, you may not even need to do so. You can just check your pre-approved offer in minutes and get the money you need in a few simple steps.
3.These loans are disbursed quickly, without any hassles
On approval, Bajaj Finserv Personal Loan gets you the benefit of speedy disbursal. While personal loan amounts are transferred to new customers within 24 hours, those eligible for pre-approved offers can get funds in their bank account in as little as 20 minutes*. All this from the comfort of your home or office!
4.Personal Loans are offered with convenient repayment tenures
Getting funds instantly in an emergency is one thing, but instant personal loans also come with an additional benefit of convenience when it comes to loan repayment. Bajaj Finserv, for instance, offers repayment tenures as long as 60 months, along with unique features like the Flexi Hybrid facility that can help you reduce your EMIs by up to 45%*.
This is made possible by giving you the option to pay just the interest amount as EMIs for the initial period of the loan. Interest is levied only on the loan amount you are actively utilising, and not on the entire sanction, which reduces your outgo further. You can withdraw funds from your total sanction whenever you need more money, and part-pay when you can.
Plus, you can calculate personal loan EMI by using an online personal loan calculator to assess your monthly outgo before you apply for the loan. With this tool, you can plan the best tenure and most affordable EMI for your desired loan amount, and thus budget for repayment well in advance.
In conclusion
When it comes to an emergency, or even a planned expense, a personal loan can be more than a handy source of financing. You can get the money you need without liquidating your savings – by simply filling out an online form.
But choosing the right lender is of paramount importance to ensure good terms on your personal loan and a hassle-free borrowing experience. Bajaj Finserv, one of the most diversified non-banking finance companies (NBFC) in the country, offers instant personal loans with a host of attractive features that can make the loan process simple and hassle-free.
Borrow up to Rs. 25 lakh and repay the loan amount over convenient tenures ranging up to 60 months. Plus, eligible customers can take advantage of the 100%-digital process and get the loan without having to visit a branch or even stepping out of home.
So, what are you waiting for? Check your pre-approved personal loan offer today to get your instant personal loan in minutes.
Close