Nijo Jonson: A storyteller on a mission to spread positivity
Updated on Dec 04, 2020 05:30 PM IST
Nijo believes in looking at modern/new age problems in a practical way and addressing them with whatever one has at their disposal.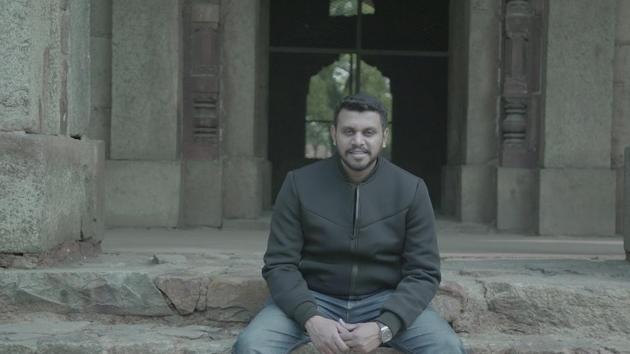 Meet Nijo Jonson, an unpretentious storyteller and a former corporate employee who gave up his job in a UK based travelling agency to pursue his dreams of filmmaking. It took him 5 years until he realized that he was meant to do more, than just sit in corner offices and high rise, glass buildings. Without wasting any more time Nijo took a leap of faith and crossed over to a whole new world of cinema; and since then there has been no looking back. After 10 years of filmmaking, with over 1 million followers on Facebook, Instagram and Youtube, Nijo is now on a mission to save relationships in the contemporary times.
New age living brings with it new age problems and these problems require modern solutions. Nijo believes in looking at modern/new age problems in a practical way and addressing them with whatever one has at their disposal. He makes use of his available means to make a difference; for example, Nijo has transformed his facebook page into a platform to tell stories which are fictional, and which always ends with a positive message. Positivity runs as a theme through all of Nijo's films because he recognizes the significance of a positive attitude. According to Nijo, a positive mindset doesn't mean that we keep our head in the sand while ignoring life's less pleasant situations. Positive thinking just means that we approach unpleasantness in a more positive and productive way. We should think the best is going to happen instead of the worst. The films Nijo creates provide simple solutions to complex relationship problems.Be it a bad relationship, orthodox family rules, office politics, corporate abuse or just a valuable life lesson, Nijo has covered many areas within the spectrum of relationships.
Not just this, Nijo also developed a very intriguing concept which he calls the 'flip side'. This concept is fundamental to all his films and the idea behind this concept, is simple yet profound. Let me explain to you how! According to Nijo, just like there are two sides of a coin, every life situation has two sides too, one which is negatively charged and the other which is positively charged. Whatever you decide in life should be positively driven, for example, you may choose to stay or move out of a relationship but whatever you decide should be positively driven. Nijo believes, "Negatively charged responses to life situations is the root cause of most, if not all modern problems." When you are scrolling through Facebook or Instagram you are bound to come across Nijo Jonson's videos and you can't scroll down without taking a look at them; you must be wondering why? Well, that is because Nijo handpicks stories from real life instances, carefully curates it and produces thought provoking yet subtle films. This 9 to 5 employee turned filmmaker has been able to motivate and inspire a growing number of people through his films.
Disclaimer: This is a company press release. No HT journalist was involved in the creation of this content.
Personalise your news feed. Follow trending topics