Nitish Bahalwala explores pseudo-feminism in 'Feminatow'
The author's second book, 'Feminatow' speaks of gender discrimination from a man's point of view.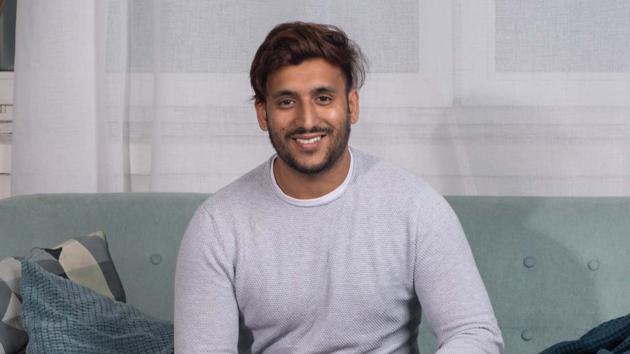 Updated on Mar 16, 2020 07:45 PM IST
Some five months ago, Nitish Bahalwala was recipient of the OK India award for his bestselling book, 'The Chimera.' In addition, his book also received the 'Bestselling Modern Philosophy Book 2019.' No wonder then that Bahalwala is back with his second book, 'Feminatow', which speaks of gender discrimination from a man's point of view. The book will be launched on May 23 and it is bound to be another bestseller, for sure!
Nitish is an M.B.B.S doctor and psychiatrist, with his practice based in Belgorod, Russia. He belongs to Haryana and his first book, The Chimera, was among the Top 10 books in one of the NotionPress sales contest.
He speaks of philosophy from different vantage points in contemporary milieu because he seems to be a firm believer in what Albert Einstein said once, "Reality is merely an illusion, albeit a very persistent one."
Besides being a writer, Nitish Bahalwala is also a prominent TEDx speaker. His book 'Feminatow' seeks to hold a discussion on the issue of feminism from a male point of view. However, Nitish is quick to affirm that this book is not meant to blame any side. Instead, he wants to 'identify the philosophy of flowering desire and the interchange between the sexes' through his book.
Nitish hopes that Feminatow would make a huge impact on the inherent imbalances in the feminist movement by forcing the readers to rethink their stand. Already a global celebrity at a young age as the author of The Chimera, Bahalwala's success as a writer is linked to his sharp mind of observation of human life and explaining argumentatively that human being is evolutionary in nature.
When The Chimera was launched, its attempts to portray the psychic problems in our society met with a set of hostile reactions too. And it may be possible that Feminatow invites similar reactions this time.
However, Nitish is not hassled at all. He is confident that even if his latest book is banned, it will have served its purpose in creating more awareness among the readers.
Disclaimer: This is a company press release. No HT journalist was involved in the creation of this content.
Close Story