Niyati & Anjali's thehinduzone.com is helping students to prep for toughest exam in life
They are doing a yeoman's service for students who are confused about the relevance of online classes and exam preparation.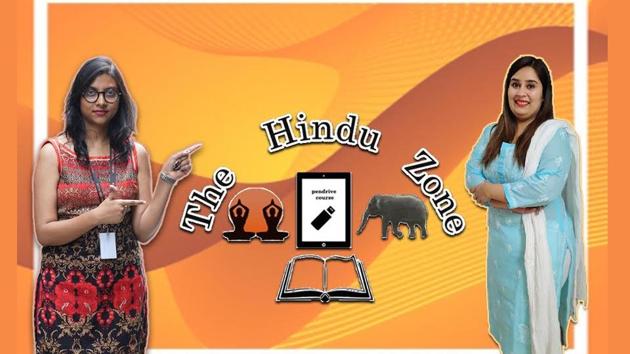 Updated on Jul 24, 2020 05:52 PM IST
After finishing the school life, students usually find themselves on the crossroads because they are preparing for entrance examinations that will take them a step closer to their chosen career. It may be a daunting task for these students to choose which path to take towards their career goal. In this situation, the significance of a mentor, who will take a student forward on his career path, cannot be emphasized enough.
It is this need for able guidance of a competent mentor that the website thehinduzone.com aims to fulfill. Thehinduzone.com is a website – a brainchild of two female managers-cum-career counsellors, Niyati & Anjali. They are doing a yeoman's service for students who are confused about the relevance of online classes and exam preparation.
Getting ready for such a tough exam is not an easy job and both Niyati & Anjali realized it. That is why, they came up with thehinduzone.com to help students compare the best academies and then choose what suits them. The academies are compared on the basis of batch-size, study materials, faculties, test-series, and, of course, the fees. Thehinduzone.com has appeared as a savior for students preparing for different exams like UPSC, Bank PO, IIT, NEET, especially in the times of Covid-19 pandemic, when the world has all but shut down.
It is a common grouse among students looking for coaching facilities that once they have paid the fees, they realize that they are not getting their money's worth. It is imperative that they receive quality education because they are preparing for such difficult entrance examinations. Unfortunately, there is no way for them to know beforehand whether a coaching facility will take them forward on the path to their goal or not.
Thehinduzone.com aims to challenge the status quo in this regard. The website listens carefully to the requirements stated by the students, the concerns on their mind and their queries. Students are usually confused about where to invest the hard-earned money, which academy to choose for their preparation studies and what quality of education should they be looking for. For instance, the size of the batches is also a contentious issue when it comes to deciding the path to take. Niyati and Anjali's thehinduzone.com has made the students' requirements its own goals. Their mentor-managers guide students according to their needs and goals, giving a new definition to online coaching.
Regular demos are arranged for students showing the preferred coaching facilities. Mentors are assigned to students for a whole year and guide them towards their examination. Even after the mentors help students choose the right study material and properly evaluate the test-series, they continue to help the students by clearing their doubts from time to time.
Disclaimer: This is a company press release. No HT journalist is involved in creation of this content.
Close Story
Personalise your news feed. Follow trending topics