Om Thoke, India's veteran blogger joins hands with world's biggest affiliate forum STM to bring them to India dubbed as 'STM Doosra'
Updated on Jan 08, 2021 04:54 PM IST
Om Thoke has inspired millions of aspiring bloggers and affiliate marketers since 2005.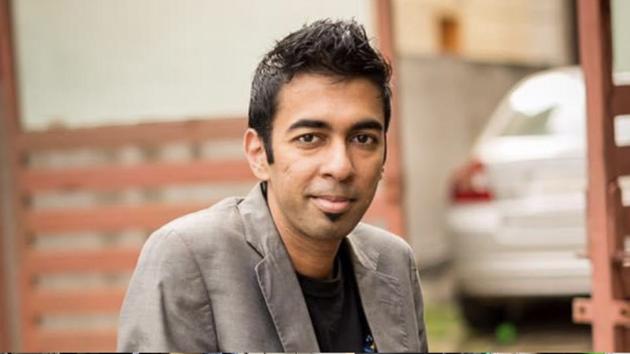 If you've heard of the term "affiliate marketing" the chances are high that you've heard it from STMForum, the World's Largest Paid Affiliate Marketing Forum, which hosts events like Affiliate World Conferences, AWA Bangkok, AWE Barcelona, AdWorld 2020/2021, and list goes on and on...
It is one of the key reasons why many affiliate marketers have made a successful career, and the stories of such individuals or businesses are not only inspiring for the others, but the presence of such a system can simplify the entire gamut of activities for someone who's totally new to the concept of affiliate marketing.
Om Thoke, (legal name: Sarweshwar Thoke) has inspired millions of aspiring bloggers and affiliate marketers since 2005.
How it all began
Om started earning some money with freelance content writing and Google Adsense in 2006.
It was definitely a lot of hard work to work for 3-4 hours and make just $2-3/day, alongside grinding for 7-8 hours at college, and working at a call center for another 8 hours.
Hailing from a middle class family, he had only dreamt about making $3,000-4000/month, but never ever seen anyone in the family earning that much, and was quoted as saying " ₹2-3 lakhs/month? Oh heck, forget the relatives, I never had a neighbor or knew anyone in person, who was at that level, and it never felt possible, until it just happened one night! In fact, my annual salary package was ₹2.36 lakhs/year, and one fine morning when I woke up, I saw that instead of the usual $4-5 on my Google Adsense, there were $83.96 dollars! Hell yeah, I was on cloud 9 - my hard work finally paid off - I was rich! Alright not quite, but the next day it crossed $100, and it just kept rising up all the way to $200/day"
The traffic was soaring on his blogs, and the dollars kept flowing in and he made $2396 that month, and then $3000+ the month after that, and then $5000, and $10,000, and it felt surreal.
The ups & downs
However, they say, nothing lasts forever, and his dream run was short lived. After scaling to mid five figures (in USD) in 2011, he lost 93% of his empire on May 18, 2011 when his Google Adsense got banned with a large sum of money, and his life turned upside down.
By then, Om had founded Webfosys officially on March 27, 2009, hired 8-9 full time employees, and 40+ freelancers, taken a full fledged office, rented a good apartment, bought a couple of cars, and started spending money on buying luxury watches, suits, and materialistic things.
When asked about the life lessons, Om narrated his experience of the dark days "My life had come to a standstill, and I didn't know how to start all over… Oh, and by the way, I had even gotten married 1.6 years ago, but I didn't let anyone know about this disaster… Not my family, not my wife, not my friends, not my employees, basically NO ONE! And, I felt shattered and hollow from inside for several months, but I started pivoting my company into a web development & digital marketing agency, didn't fire a single employee, sulked for countless nights, and eventually started designing websites like Audi Bengaluru, Pune, Davanam Sarovar Portico Suites, and by mid 2013, we were back to the same revenue levels, though profitability was much lower."
The affiliate saga
Om got introduced to affiliate marketing in 2013, and alongside working as the Global Hosting Guide for About.com (now Lifewire, and part of DotDash Network), he also eventually became part of the World's Biggest Paid Affiliate Forum STMForum.com and then met his current Ecom business partner, Prateek Dwivedi, his cofounder in DOTS, popularly known as 'The Hippie Marketer'
The birth of STM Doosra
Since both Om & Prateek have been closely connected to STMForum (one of the most popular premium affiliate marketing forums in the world) since its inception, they thought it made a lot of sense to build an exclusive forum for Indian & Asian Digital Marketing Community.
And, that's how the idea was born and now it's turning into reality in 2021 in the form of "STM Doosra" (which means the second STM) focused on Indian & Asian countries.
Both Om & Prateek were invited as speakers at IIM Visakhapatnam and also the largest Affiliate Marketing Conference in Asia, AWA Bangkok 2019 during Dec 2019
During the pandemic, Om also launched Bloggers World University & Ecom World University live workshops to handhold aspiring bloggers, and ecom marketers get started and generate their first online income.
He has trained 1000+ bloggers, and 100s of ecom marketers and got stellar reviews, with not a single complaint, and he hopes to train 1000s of bloggers & ecom marketers in 2021 through his live workshops, alongside touching 100,000+ lives through the bigger platform STM Doosra, which is getting launched in first quarter of 2021.
STM Doosra will be the biggest sensation in Indian affiliate industry since STMForum is World's Largest Paid Forum coming to Indian soil for the first time, backed by two veteran marketers Om Thoke & Prateek Dwivedi, who've extensive experience of driving big volumes.
Disclaimer: This is a company press release. No HT journalist was involved in the creation of this content.