Parag Sanghvi announces two big-budget movies under his banner along with Eros International Group
Oct 31, 2019 09:32 PM IST
He has given us movies like Ab Tak Chappan 1 & 2, Vaastu Shastra, Darna Mana Hai, Darna Zaroori Hai, Golmaal-Fun Unlimited, and many more.
Announcing his new project, renowned producer and distributor Parag Sanghvi has tied up with Eros International Group for two big-budget Bollywood movies starting in 2020.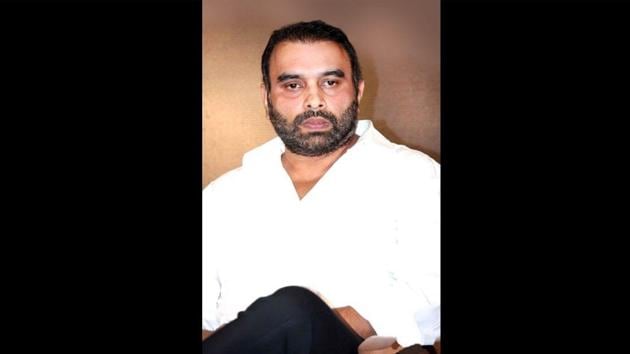 Producing movies like 'Sarkar', 'Partner' and 'Bhoot Returns', Parag Sanghvi, ever since the start of his career, has managed to make a mark in the industry with his passion and excellence of productions. Entering Bollywood at a young age as a business management person, Parag has very cleverly managed to bring together his skills of finance and planning with his passion and love for film making by pursuing a career as a film producer, financer and distributor. Spending 15 years in the industry, he has not only excelled as a producer, but also as a promoter of a leading media house called K Sera Sera.
Over the years, Parag Sanghvi has worked on more than 40 films, thereby giving us several blockbusters throughout his journey. He has given us movies like Ab Tak Chappan 1 & 2, Vaastu Shastra, Darna Mana Hai, Darna Zaroori Hai, Golmaal-Fun Unlimited, Ek Hasina Thi, Naach starring Abhishek Bachchan, Nanhe Jaisalmer starring Bobby Deol, D launching Randeep Hooda, and many more, thereby etching his name in the industry. His ambitions, passion and skills to create, conceptualise, plan, produce and nurture movies have made him a master of his craft, enabling him to start his own production house in 2011 which produced legendary movies like Sarkar, Sarkar 3, The Attacks of 26/11 and even the latest 2017 Saif Ali Khan starrer film Chef.
According to sources, Parag Sanghvi has recently announced his plan for a host of new projects for the upcoming year with some of the greatest film makers like Ram Gopal Varma and Prakash Jha. Adding to his plans and displaying his business acumen, Parag Sanghvi has also joined hands with leading production company Eros International Group for two upcoming Bollywood movies. Backed by Eros International and his production house, the movies are rumoured to be big-budget banners and predicted to hit the floors by the second half of 2020. In addition to this, sources have confirmed that the partnership has already started working together and will kick-start the pre-production for both the movies while the cast list for them still remains concealed.
Apart from being a producer and a distributor, Parag Sanghvi is also known for bringing the famous Playboy Club to India in 2016 and he is also known for his business ventures in real estate and hospitality. His versatility and his vigour to pursue his passion and his ingeniousness in using his business skills efficiently have indeed made him a success in Bollywood and the Indian Film Industry.
With such great partnerships and promising projects, we just cannot wait to witness the brilliance of Parag Sanghvi and his productions that will give Bollywood yet another year filled with blockbuster hits.
Source: Crystal Logic
Disclaimer: This content is distributed by Digpu. No HT Group journalist is involved in the creation of this content.