Payiza: Your multi-purpose virtual wallet
Aug 13, 2020 06:15 PM IST
Payiza is a virtual banking system making banking super easy and simple for the majority.
Are you tired of queueing just to withdraw or deposit your money? Are you sick of providing too much identification requirements just to open an account? Are you exhausted by the waiting game? We all get pretty upset about all the hassle that banking has given us. Time is a precious element of our lives and we do not wish to be delayed as always. This era is moving at a very fast pace. Like, no one is allowed to stumble on their ways, or else they will come last.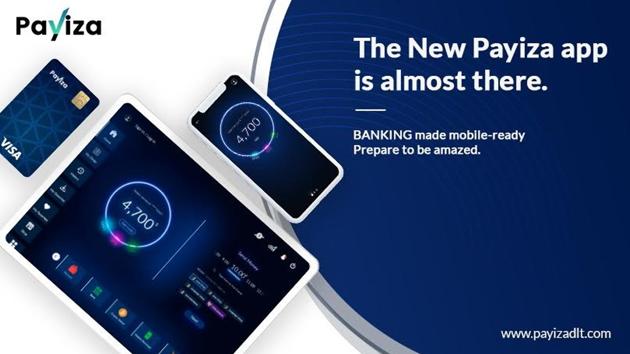 Searching for new ways is the best option every busy person can turn to. Easy and smooth transactions are a must these days and that is why it is more convenient to have the online banks. Online banks are also called online wallets. Convenience is what people always look for and that is why Payiza pushed to exist.
What is Payiza?
Basically, Payiza is a virtual banking system. It made banking super easy and simple for the majority. It is the first distributed ledger block-chain based e-commerce and banking application. This platform has a lot to offer with the least complexity of signing up.
Who's behind Payiza?
Payiza is a team of six powerhouse members and the brain of this versatile online banking system is none other than Mr. Mo Akram. In his 5 year-long experience in the blockchain industry, he has established a good name. He had trained hundreds of blockchain professionals today. Through his excellence and achievements, he is leading a team of 10 potent professionals in building the best blockchain solution.
Currently, Akram is the CTO of Payiza. His talent has served a lot of opportunities for online bankers.
What Payiza offers
It proudly offers five main features. Through this platform, cryptocurrencies are allowed. First, you can use your crypto money to pay bills and buy goods here. Also, you can use the app for your shop. Second, it generates a QR code for your shop to make payments simple. Third, trading was made safe and fast because Payiza will do all the processing for you and it has roughly 500 cryptos with 85 currencies to choose from. Fourth, it has made its way to integrate with over 50 other banks to create smoother and faster transactions. Last, but not the least, it offers Fiat banking for cryptocurrencies.
How to have Payiza account?
All you have to do is visit their website and click the "Get an Payiza Account" button. Expect the easiest and fastest way to sign up for an account. All you need to provide during the account creation is your name, email address, and your desired password. Effortless huh?
What are the requirements?
This application is made to be suitable for everybody. It has no complicated Know-Your-Customer (KYC) feature. You can easily sign up for an account as long as you have been an active email address and then you are all set!
Why Payiza is a good choice?
Payiza has extended its arms to you. Now, banking is within your reach. No more long lines and hassle. It offers too many features for an online banking platform. It is globally connected to over 143 countries for e-payment services. No more worries about forgetting your wallet because you can just easily pull your phone out of your pocket and pay up. Do not settle for less, get an account now!
Do not stick to your old-fashioned purses when you can have the ultimate virtual wallet right away! Payiza gives you a more accessible way of banking check them out now. Visit https://payizadlt.com/ to learn more.
Disclaimer: This is a company press release. No HT journalist was involved in the creation of this content.