Personalised gift solution ApparelTech is making waves with its unique offerings
With the company's exceptional customer services and art of pursuing business through innovation and advanced technology in gifting and brand promotion, ApparelTech provides an edge over Quality and Innovation and has gained huge recognition overseas as well.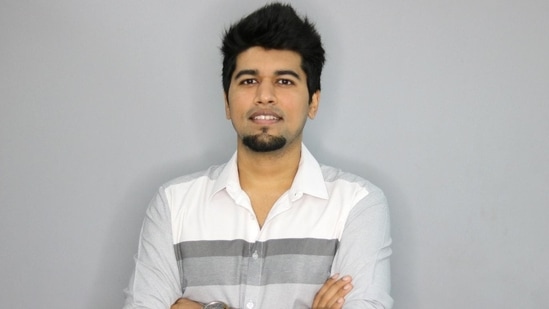 Published on Jul 29, 2021 10:11 PM IST
For the last five years, the global custom printing industry has quadrupled itself with an increase of 25 percent and the addition of new categories of gift items. As the global retailing market increases, the revenue of the industry is expected to reach $77 billion by the end of 2022. This means that the custom gifting industry together with personal and corporate gifts will hold almost 80 percent of the retail market share.
Owing to this diversity of gifts, there has also been an increase in purchasing power of the Millennials. The increase has led to the changing buying patterns of consumers. The affluent lifestyle and influence of social media have a huge impact on unconventional customized gifting. Moreover, the influence of the US—primarily Mother's Day, Father's Day, and Thanksgiving—has given quite a boom to the personalized gifting market. The charm of personalized messages on top of this has given an enormous boost to this service.
Custom-designed t-shirts are increasingly being used by companies as a modern branding strategy to brand their company, products, or offerings. The fashion industry is witnessing a shift toward wearing customized clothing. Also, the increasing disposable income of consumers is enabling them to spend on customized clothes. As a result, people prefer wearing customized t-shirts, holding mugs, with specific logos or slogans printed on them. Tailor-made products are in demand and they now constitute almost $20.4 billion of the market share. An especially growing trend of green gifting is taking over.
Despite the huge demand and scale, printing is still a very niche and unorganized sector in India. One such wholesale printing company which deals in personalized gift ApparelTech is ready and geared up for unique business features.
The journey of ApparelTech began in the year 2018 with their first wholesale outlet in Delhi and a small team of hardworking people. Conceptualized by two passionate hustlers- Sudhanshu Jain and his younger brother Arihant Jain started ApparelTech as the one-stop solution for all custom printing needs and at an affordable price point, with a bootstrapped capital of just ₹80,000. Their capital may have been small but their dreams were big, and their desire to succeed was even larger. The amount was churned out after working diligently with Arvind and Alma Mater. as a Graphic Designer for three years!
After the success of their store in NOIDA, ApparelTech launched its online Website in 2020 and is now one of the most preferred partners for Indian Corporate Gifting Solution. With the company's exceptional customer services and art of pursuing business through innovation and advanced technology in gifting and brand promotion, ApparelTech provides an edge over Quality and Innovation and has gained huge recognition overseas as well.
With worldwide delivery and customized offerings as per the client's budget and requirements, ApparelTech has become the most trusted partner offering the widest variety of Corporate Gifting Solutions. Besides a worldwide network of operations and two wholesale stores in Delhi and NOIDA, ApparelTech's online store offers a plethora of customized gifts ranging from T-Shirt, Hoodie, Mug, Cap, Pen, Badge, Mouse Pad, Key-Chain, Shipper Bottle, Shaker Bottle, Beer Mug, Wristband, Lanyard, Paper Weight, Watches, Cotton Bag, Diary, Pen-drive, Travel Bag, ID Card. with an exquisite collection of Corporate Gifting Solutions.
To cater to the rising demand and to make the customer's experience seamless, ApparelTech will soon launch a mobile app with everything related to printing and customized gifts just a tap away!
Sudhanshu has done his Bachelors in Business Economics (BBE) from Delhi University and post-graduation in Fashion Merchandising from Pearl Academy as part of this education. To take his ambition to the next level and inspire other young individuals, Sudhanshu has done various TEDx talks. He has also presented his ideas around customized clothing at different seminars and has been honored with awards like 'Best Applied Project' and 'Best Startup idea'.
Being a self-starter and young entrepreneur, Sudhanshu realizes the hardships and challenges one goes through while setting up their business. With a humble vision of creating a symbiosis environment in the market, Sudhanshu and Arihant decide to offer help by providing them with high-end machinery, raw materials, and consultations. ApparelTech offers authentic printing services for its clients. The exceptional quality that ApparelTech have exhibited throughout their services has supported them to build an identity in the printing industry.
Sudhanshu states "We help our clients to build their own business, contributing to Hon'ble Prime Minister Narendra Modi's 'Make in India' vision. We have been successful in creating job and business opportunities for over 1 lakh people through our technology innovations and machinery. The wholehearted commitment of my team members is the sole reason for the success and existence of the company. If you are with the family you don't have to work anymore, we are a family and we are extremely happy being able to build one.''
ApparelTech's journey has never been as rosy as it seems. Printing, being an old sector, has been dominated by big corporations which lacked innovation and were not in sync with the current demand. After many failures and challenges, Sudhanshu and Arihant created a dent in the market by bridging the existing gaps- which were unorganized and archaic printing techniques. Today ApparelTech is a registered vendor with brands like Amazon, Google, Swiggy, Xiaomi, Uber to name a few.
ApparelTech started with just one boy in his college days who used to pick up fabric on bikes, visit different units to get them stitched and customization done. Sudhanshu's army today stands at a total strength of over 70 members who work tirelessly towards a common goal of streamlining the cumbersome process of custom printing.
ApparelTech has the capability of manufacturing more than 5,000 pieces of t-shirts per day and deals in various kinds of printing machines varying from garments to different 3D objects. The company plans to increase production by 5X, by expanding its workforce and setting up wholesale outlets in cities with high demands of personalized gifts and corporate solutions. By the end of 2022, the company plans to open wholesale spaces in Bangalore, Gurugram, Kolkata, Mumbai, and Chennai. To achieve this milestone, Sudhanshu is in conversations with VCs to improve their Tech and wholesale supply system.
The company started after a lot of research and focusing on the gap in the market which showed the consumer demand for personalization of gifts. This gap is also attributed to the increase in popularity of the gifting market. ApparelTech currently offers a unique business model that sets it apart from its competitors. It offers an effortless personalization tool, where customer experience is of utmost importance.
Reasons behind the Popularity of Print-On-Demand Business
• It is a well-acknowledged fact that the print-on-demand business has attained phenomenal success within a very short time. The most common reasons for the same are listed as follows.
• The business is easy to set up with minimal upfront costs and by establishing an e-commerce platform.
• It can be operated from a small space and does not require interested entrepreneurs to maintain a stock of materials, etc.
• It provides the flexibility to offer a wide variety of products with specific designs and styles as desired by the customers.
• Entrepreneurs enjoy the freedom of working with individual clients seeking t-shirt printing online services or companies looking to get their promotional merchandise printed in bulk.
Disclaimer: This is a company press release. No HT journalist is involved in creation of this content.
Close Story