Pigi champions bodybuilding and health supplements for fitness enthusiasts
Founded in the year 2017 as a grocery E-commerce mobile app, based out of Gurgaon, it soon pivoted in 2018 to sports nutrition.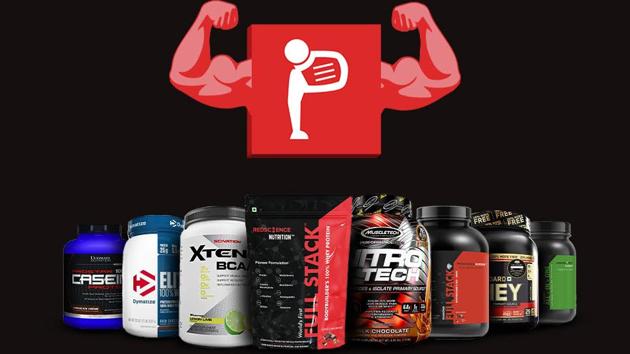 Updated on Sep 18, 2020 03:30 PM IST
Fitness, Health and Nutrition have gained immense popularity in the current times, like never before, with bodybuilding coming to mean much more than just an ordinary fad. So many of the young men, and even women, are increasingly getting into bodybuilding, either out of passion or to make a promising career out of it. And as we speak of bodybuilding, what immediately strikes us is the required health supplements that are essential for a smooth bodybuilding journey. While there are a variety of bodybuilding and health supplements floating the market, claiming to deliver unimaginable results in a jiffy, it's vital to assess their actual authenticity before using them. After all, your body is like your temple and you cannot expect to treat it poorly but then, have better results still.
There are many who fear the use of fraudulent supplements, harmful for the body, after seeing the drastic side effects of some of the cheap products available as a scam to fool. Pigi, the most renowned online supplement store in India, upholds bodybuilding in the highest spirit and its compassion for the hard-working athletes and gym enthusiasts is what makes it provide 100% authentic and premium quality supplements. The brand understands how much toil it takes to make those envious muscles and six pack abs a success and will not have the young blood, future of the country, suffer at the hands of any fake products. Pigi offers a tremendous variety of supplements including Whey Protein powders, Whey Protein isolate powders, plant-based protein powders, Mass Gainers, Glutamine and a lot more.
The company focuses on holistic health development with bodybuilding as a vital part of it and gives equal weightage to both physical as well as mental fitness. Bodybuilding at the cost of an otherwise unfit body at the core, is not what we aim for; striking the right balance between macro and micro nutrients for comprehensive body health is a must. Some of the advantages that Pigi's Whey protein powder and other health supplements offer are absolute authenticity guarantee priority, affordable cost, fast and safe delivery and a great after sales support service.
Founded in the year 2017 as a grocery E-commerce mobile app, based out of Gurgaon, it soon pivoted in 2018 to sports nutrition. This came from a heartfelt zeal of Mr. Aashil Garg, Founder & CEO, to deliver superior quality health and bodybuilding supplements for the booming yet misled market in India that was still suffering badly at the hands of fake supplements identified largely in the sports nutrition market. Even some of the well-known brands are seen indulging in price exploitation identified in the name of genuine products.
Pigi focuses majorly on ensuring delivery of authentic supplements to consumers at reasonable prices through authorized channels only. The brand successfully scaled in 2 years to an impressive 50 crores annual run rate (pre covid figures) which were bootstrapped and cash profitable. Our app accounts for 800K+ downloads on both Android and iOS, speaking volumes of our strong customer base. And we will continue to invent and serve our clients with the best we can make accessible to them. The brand has also recently launched two more names to add to its basket. Redscience Nutrition was introduced as an independent brand by the company, in sports nutrition in October 2019 with its flagship formulation, FULL STACK ™ Whey Protein. And Greenscience Naturals was launched in ayurvedic supplements category in 2020 January.
According to Aashil Garg, Founder, Pigi,"Bodybuilding health supplements are highly recommended by all fitness experts to the athletes and passionate gym freaks as their body needs the right and adequate amount of nutrients to lift those heavy weights and gain good muscle mass. You may try and get them with a good, healthy protein diet with sufficient calories, protein & carbs from natural foods but there is a limit to it. Supplements, like super power beings, aid you above and beyond what you fail to achieve from a natural diet alone, without gaining body fat but only strength and mass gain. A right mix of both is a must for the body that works hard, drenched in sweat from all the tough lifts,"
He further reiterates,"Athletes and bodybuilders, globally, swear by the numerous benefits as well as the strength support our body gets from Whey Protein and Mass Gainers. Their nutritional value is much higher than those from any natural food diets with varied benefits. Whey Protein and Mass Gainers both have a healthy amount of protein but mass gainers are enriched more with calories and gives comparatively lesser protein power than the powder,"
No more stalling now, get your pick for the best, high quality and 100% genuine health and bodybuilding supplements right away at just a click with Pigi, delivered directly to the comfort and safety of your home.
Disclaimer: This is a company press release. No HT journalist was involved in the creation of this content.
Close Story
Personalise your news feed. Follow trending topics