Producer Gaurang Doshi joins hands with Chinese media firms for future Bollywood projects
Sep 18, 2019 12:54 PM IST
After a marquee association with the Royal family of Abu Dhabi, producer Gaurang Doshi is collaborating with eminent Chinese media bodies paving way for distribution of films in the country.
Just a few days ago a royal celebration was marked with sheer jubilance encompassing ground breaking announcements like Gaurang Doshi's joint venture with His Highness Sheikh Theyab Bin Khalifa Bin Hamdan Al Nahyan of the Royal Family of Abu Dhabi; entrepreneur Munir Awan; 3 big Bollywood projects; one maiden Hollywood venture and an OTT platform. Amongst the much celebrated blitz of the event, while Gaurang Doshi was elated about his return, the joint venture, and for being the first-ever producer to set foot in a Hollywood project, the Goddess of fortune did not seem content showering her blessings on him. As a result, another one was bestowed upon him with top Chinese media bodies dawning their interest of collaboration upon his exemplary association. Two of the top lawyers from India Mr. Prashant Kumar, a member of BRICS, and his son Mr. Paurush Kumar, present at the marquee event, announced the treaty signed between Gaurang Doshi Productions and Chinese media bodies.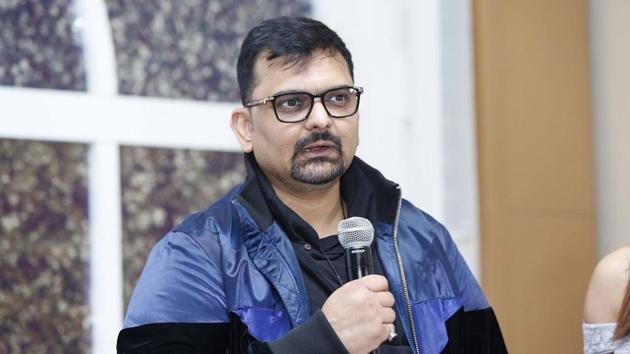 Following the Royal Celebration, China Tourism Journalist Association extended their greetings, congratulating all the three partners on their successful establishment. The entity further asserted looking forward to working together in unison on projects relating to China in the areas of tourism, culture, entertainment, fashion, lifestyle and leisure. Another entity to have associated with Gaurang Doshi's production house is the sprawling Yunnan Angye International Culture Film and Television Co. Ltd. One more Chinese Media Giant of global acclaim is confirmed to have joined the association however the name will be announced post completion of the paperwork which is currently underway. Understanding the complexities involved in releasing Bollywood movies in China, it is truly a colossal feat for Gaurang Doshi that, with these associations, his films will now see smooth releases in China. Furthermore, any Bollywood movie made in association with Gaurang Doshi's production house will see it as a cakewalk for its release in China.
"This is truly a great feat", said Gaurang Doshi, adding further "I am truly thrilled to have been associated with His Highness of the Royal Family, and together we look forward to working closely with China. At the same time, I am also proud to be a part of an association that will be bringing 3 countries – India, Abu Dhabi and China – together for one main cause, and that is entertain our audiences with our unique content".
With his masterstroke of back to back high-octane joint ventures, Gaurang Doshi is back to attain his ultimate glory with pioneering content for large-screens, television and streaming media platforms, adding further values through cultural events, tourism promotion and development, and actively promoting festivals and fashion shows to establish international exchanges.
Gaurang Doshi's 3 announced Bollywood projects, Aankhen Returns will be directed by Anees Bazmee, Happy Anniversary by Neeraj Pathak and Indians in Danger by the duo Abbas-Mustan. First two of the three names announced are slated to release next year. Name of the Hollywood project and the OTT app remains yet under wraps and are expected to be revealed soon.
Source : Digpu
Disclaimer: This content is distributed by Digpu. No HT Group journalist is involved in the creation of this content.