Producer Sandeep Agarwal on success, Bollywood and his journey as an outsider
Sandeep has worked upon more than 80 Bollywood projects like Bajrangi Bhaijan, Dabangg, Tanu Weds Manu, Crime Patrol, Ajab Prem Ki Gazab Kahani, to name a few.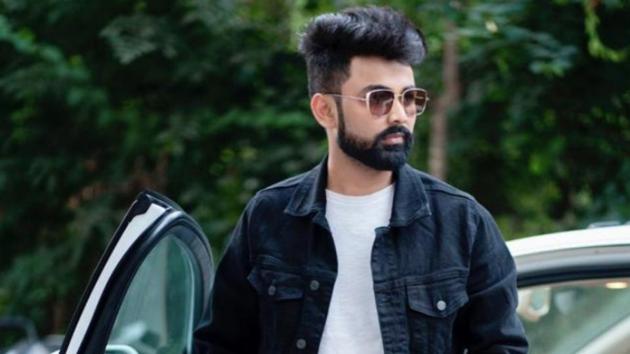 Published on Aug 28, 2020 05:50 PM IST
Sandeep Agarwal is a renowned line producer who has made a mark for himself in the entertainment industry despite being an outsider. He is the owner of a well-known production house named Balaji Film Line Production, a production management services company providing production coordination support to both national and international feature films, TV commercials & series.
Sandeep has worked upon more than 80 Bollywood projects like Bajrangi Bhaijan, Dabangg, Tanu Weds Manu, Crime Patrol, Ajab Prem Ki Gazab Kahani, to name a few, along with various Television shows over the past seven years.
With the whole debate of insider vs outsider surfacing in the industry, Sandeep Agarwal threw light on his success, journey as an outsider and his huge body of work.
1. At what age did you start your career?
- I started my career at the age of 18
2. What inspired you to take this up as your career option?
- I wanted to prove the world that a small-town guy can make a remark in Bollywood without any godfather around.
3. How has your journey been so far?
- It was a roller coaster ride as I come from a small village Ramsin. I started my journey in Bollywood at the age of 18. From working on tv serials to working with stars and superstars my aim was to learn and gain knowledge and help as many people I can. It was always a wonderful experience working around on and offsets.
4. Being an outsider, how did you venture into the entertainment industry? How has the struggle been?
- The struggle was real but I learned a lot from every failure to success as I said in above line being a small-town guy, I came here with a dream in my eyes and started it with my company Balaji film line production company, my venture that supports and helps in shoots and also provide everything they need in the making of a movie from security to types of equipment. I am not also planning to put my hand into direction too, it's always about the experience I want to have. In all, I have learned a lot and it was a brilliant experience, the struggle is in every field you just need to know how to learn from all ups and downs.
5. In the current situation of COVID-19, has the work being affected? Please elaborate
- Not really. I have been working around with all precautions and taking care of each and every on an offset. I believe if your will power is strong nothing can beat you.
6. How has your experience been on working with Bollywood celebs and big-budget movies?
- I always learn from each and every movie and star I work with. It's all about learning good things from each and everyone I come across.
7. Also, for our clarity what exactly is your role behind films and Tv shows.
- My production company Balaji film line production provide a backbone to movies web series I have worked for many tv serials, movies and web series behind the camera.
Disclaimer: This is a company press release. No HT journalist is involved in creation of this content.
Close Story