Rakesh Kumar Yadav is helping underprivileged sports aspirants by providing the essential kits and gear
Jul 13, 2020 06:37 PM IST
Rakesh was fortunate to have bagged a job at Puma India and moved to Bangalore to join the sports giant in the year 2012. Here, he met several athletes and young sports aspirants who were struggling due to a lack of sports equipment
Some people who become successful in their lives are self-centered. They only care about their personal and family growth, to make their lives bigger and better. And there is nothing wrong with doing so. Everyone deserves the right to choose how they want to live. But there are certain people, who even after struggling in life, tend to help others achieve their dreams. These are the people who know the importance of hardships in life.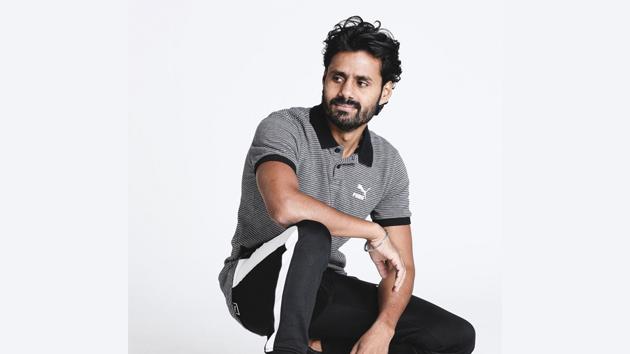 For these people, helping needy people is one of the greatest powers that everyone can have. Today, we're talking about one such person Rakesh Kumar Yadav, who has helped more than a hundred athletes and sports aspirants in providing them with the essential gear sports gear. Let's talk about how it all started and what his life story is below.
Rakesh is born in a not-so-rich family in the small town of Balia, Uttar Pradesh. Just like most of the talented youngsters, he did not have all the resources in the village. He is a cricket and sports enthusiast from the beginning. However, he couldn't pursue it professionally due to financial constraints and scarcity of opportunities.
He was fortunate to have bagged a job at Puma India and moved to Bangalore to join the sports giant in the year 2012. Here, he met several athletes and young sports aspirants who were struggling due to a lack of sports equipment. It is this time he decided to give them a helping hand and provide them with the essential sports gear.
Most of the athletes he met didn't have access to basic needs like jersey, good sports shoes, and even proper ground for running. Realizing this, he went on to purchase sports kits and jerseys from the Puma stores for these young runners. At times, he even purchased it from his pocket just to make sure the young talented boys never experience a lack of resources as he did in his life.
While staying in Bangalore for a few years, he continued to help several athletes. During this time, Rakesh met some players from UP who were facing lots of issues like the shortage of sports resources. Intending to help such people, he started the Dream Sports Academy in the year 2019 in Varanasi. Now, he is planning to open the second academy in Chitrakoot, UP.
The academy's primary aim is to support underprivileged sports persons by giving them equal opportunities in various sports events. Rakesh's mission is to make India an independent global powerhouse in sports and help grassroots aspirants become world-renowned players.
Further, he has been lucky enough to have worked with various sports personalities and superstars such as Virat Kohli and Rohit Sharma, among others. He is also seen with many international's Sports stars and looks hee is close with many top Indian athletes and IPL players.
Like most of the people, he also agrees that in India, only national and international players with a background reference get more opportunities and sponsorships. And young and talented grassroots sports players receive meager opportunities. He believes that there is a shortage of good sports coaches, broken infrastructure, and no proper training facilities for regional athletes.
On a question asking him about the reason of helping young sports aspirants, he said, "Because during my time I went through all of these things. So, I have firsthand experience and I truly understand what it's like to struggle." He continues, "When I help the needy, it gives me immense pleasure and happiness", in an interview.
It's all because of the people like Rakesh; many passionate sports persons get opportunities to showcase their skills. While the state government may or may not do their part properly, it is essential to come forward and support the young and talented sportspersons in small towns and villages. This is the time to bring them forward to the global limelight. And Rakesh is already doing his part in this great cause.
Disclaimer: This is a company press release. No HT journalist was involved in the creation of this content.
"Exciting news! Hindustan Times is now on WhatsApp Channels
Subscribe today by clicking the link and stay updated with the latest news!"
Click here!