Rohan Pandya's Don't Get Serious :the Facebook page we know, the story we don't
Updated on Nov 27, 2019 05:48 PM IST
The journey of this blog started from 5000 followers and has now grown to be one of the most followed social media pages.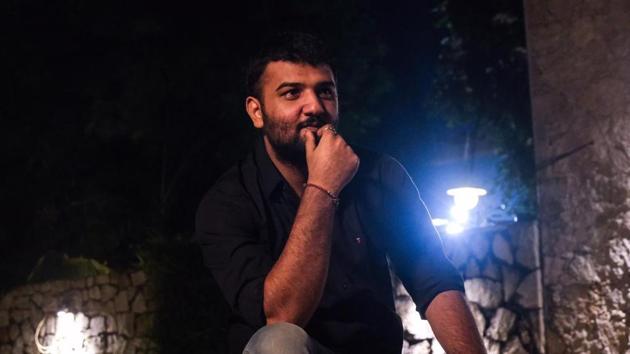 Social Media is making the world smaller! With technological transformation, there is also a shift in the means of entertainment for people. Don't Get Serious is one such platform, that entertains people while updating them with the latest information.
"When I started Don't Get Serious way back in January 2014, there were not many bloggers in India. The main purpose of starting this page and blog was to provide all the necessary information as well as updates to the people on a lighter note," says Rohan Pandya, founder of Don't Get Serious.
In the online world, building and maintaining a strong community is extremely difficult. Many times, it might happen that people will thrash you for any content you are posting. To this, Rohan Pandya says, "Don't Get Serious has been very fortunate in this respect. Though there were misunderstandings, we never posted any controversial content. People are worried about a lot of things. With Don't Get Serious, we try to give them a fresher perspective whenever they read our blogs."
Rohan Pandya started blogging as a passion when he was in the first year of his MBA. While the life of a student gave him complete freedom to pursue his passion, he also made sure that he doesn't miss the joy of his college life.
Right now, after a journey of 5 long years, Don't Get Serious has become a family of 1.6 Million fans & followers. And with the pace through which they are growing, it is possible that it might reach the mark of 10 Million followers by the year 2021.
Rohan's growth and expansion of Don't Get Serious was not at all simple. For the first two years, he was able to dedicate the entire time to the community. Also, pertaining to family pressure, he had to take up a corporate job.
During his time in the corporate world, Rohan was occupied with his job during the day. His nights were spent writing crisp content for his readers. And, his efforts paid back. Don't Get Serious is having associations with emerging brands of India such as PayTM Mall, Amazon Prime, BYJUs as well as leading TV Shows and e-commerce websites.
Apart from that, in the year 2019, Don't Get Serious also played a role as Social Media Partner for leading movies like Angel Has Fallen, 47 Meters Down, Rambo: Last Blood, Hustlers, Diego Maradona (Documentary), The Current War, Midway, and 21 Bridges.
"While working on social media, it is necessary to have a lot of patience. In the first few months, we managed to get only 5000 followers. I didn't get impatient or leave blogging. The main issue with the bloggers these days is that they want quick results. Blogging is the thing that does pay back, but you have to wait for it," says Rohan about becoming a successful blogger.
There are also various instances where you have to skip family functions or celebrations. Festivals are the peak time when many people are browsing through your content and it is necessary to keep people updated at that particular point in time.
"Blogging is all about giving people what they want, at the right point of time. Hence, it is necessary to keep an eye on the trending topics as well as articles. If you keep your audience updated with all the latest information, they will keep on trusting you. Today, whatever Don't Get Serious has achieved, is because of the continuous support of our followers and readers." explains Rohan.
With more and more people joining social media platforms, bloggers like Rohan Pandya are becoming new heroes, who are dedicating their lives to providing people with factual information, on a lighter note and right on time. Don't Get Serious is set to become one of the most followed blogs in India.
Disclaimer: This is a company press release. No HT journalist is involved in creation of this content.
Close Story
Personalise your news feed. Follow trending topics