Romy Johnson shares the secret to become a strong personal brand on social media
According to the popular entrepreneur and educationist, Romy Johnson, the only way for visibility on social media is by building a personal brand.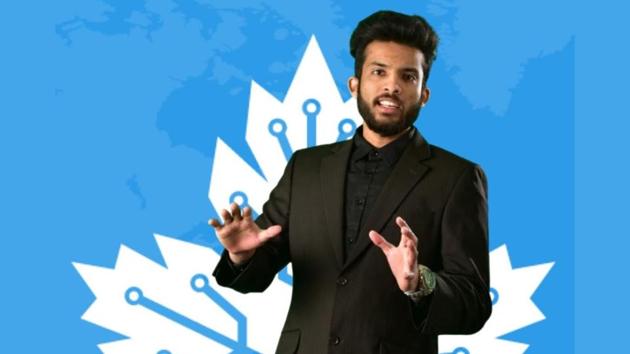 Updated on Jul 29, 2020 08:33 PM IST
Today in this digital era the most controversial subject in marketing is about building a strong personal brand. Social media is a boon to society that provides opportunity to one and all who desires to become personal brands, possibly by reaching a wider audience globally .It is a best way for managers of lesser known enterprises to come under the limelight in minimal expenditure.
Presently there is hardly anyone who is not known in social media. However we find hand counted executives on social media who publish impressive contents about themselves to become personal brands.
According to well-known Indian Millionaire Entrepreneur and Educationist Romy Johnson, the only prominent visibility on social media is by building a personal brand .Those who are not focusing on the matter may remain unnoticeable by losing an opportunity to portray themselves impressively by highlighting their expertise to their target audience.
The tech savvy Romy Johnson, has expertise in personal branding and he is well efficient in corporate branding too. He has been utilizing his potentials very smartly since years and the result is known to all of us. "The foundation of my organization is based on digital marketing and the blues that I am touching today is the reward that I have achieved through social media" says Romy.
The master–mind brand maker has come up with some prominent benefits of personal branding on social media that may change the lives of many young aspirants:-
Social media only demands an impressive executive's content that describes about their expertise, skills and achievements to get in the mind of the targeted audience.The most effective way to enhance the image of a brand or organization is none other than personal branding.A good reputation with potential customers can only be achieved through transparent communication on social media by revealing values and emotions.The internal and external employer brand can be developed by sharing organization culture in social media.The active and impressive communication on social media boosts executive's personal brand in the and a much more closure with their targeted audience in lesser time.
Smart tips by Romy Johson for creating personal brands.
Before moving forward to make a personal brand one should determine their goal that they desire to reach through personal branding. The executives must be well known about their targeted audience. The sound knowledge of the social media channels is required for effective brand promotion. An impressive content reflecting the expertise of the person is the most important key to successful brand promotion and most importantly the appropriate selection of indicators to analyze the impact of your brand promotion in the market should be taken into consideration.
Romy Johnson assures that personal branding undoubtedly brings a great turning point in an executive's career but it requires creativity, patience , dedication and consistency. It's an ongoing process and might not come in the blink of an eye but it definitely helps the executives to come up with flying colours .
Close Story