Sanbun Investments: Helping you unravel the stock markets
With a specialization in training, mentoring, consulting and business development, Sanbun Investments has grown exponentially, expanding all over the world.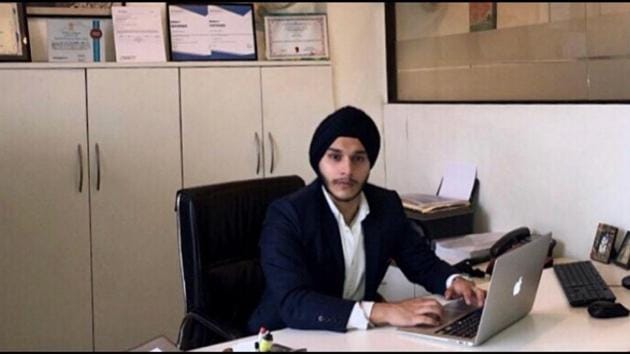 Published on Jan 09, 2020 02:57 PM IST
For a first-time investor, the stock market is an 'unknown' area. It's a place that he hesitates to enter, not knowing what the outcome would be. This is exactly what New Delhi-based Sanbun Investments aims to change.
Sanbun Investments is a sought-after consulting firm that has delivered positive returns for many clients. The company encourages people to look at the stock market positively and understand how they can 'make' money from it.
The founder, Nishaan Singh, started trading at the young age of 15, something that is rarely heard of. Initially, he suffered losses, as any newcomer would. He, however, learnt from his mistakes and eventually became an expert. He spent hours analysing data, reading charts, balance sheets, and articles to understand how the stock market functions.
Today, Sanbun Investments has an established list of clients and Nishaan, along with his team of experts, has attracted the attention of many. The clients come from all spheres of life, be it a student, a naive trader, a businessman, a housewife or even a stock market expert. The company is registered under the Registrar of Firms, Delhi. Nishaan is also registered with the National Stock Exchange (NSE) and has expanded its client base to five other countries.
Nishaan did his schooling from Modern School Barakhamba Road, and has harboured an interest for stock markets ever since then. He believes that anyone with a laptop, an internet connection and a will to work hard can easily make a fruitful career from trading in stock markets.
Nishaan is a multi-asset trader, portfolio manager, stock market trainer and, lastly, a mentor to anybody who wants to learn about the stock market. His unique 'NS10' strategy has become very famous on his Instagram handle, @stockmarketconsultancy.
The company offers courses through live webinars and seminars with personal assistance, thereby helping everyone to clear his or her doubts instantly. It also offers monthly membership plans for advisory services that allow clients to know when and what to buy or sell.
At Sanbun Investments, experienced professionals provide all kinds of training—from the basics to the advanced levels of stock markets. Thus, it's possible for everyone to gear up and trade in no time. It focuses on strategies needed for generating consistent profits in the stock market.
Now, Sanbun Investments is looking to start a new venture, 'Sanbun Media', which will help businesses grow through SMMA.
Nishaan also plans to expand his company globally and make it a billion-dollar firm by 2030.
To know more, visit https://www.sanbuninvestments.com/.
Source: Digpu
Disclaimer: This content is distributed by Digpu News Network. No Hindustan Times journalist is involved in the creation of this content.
Close Story