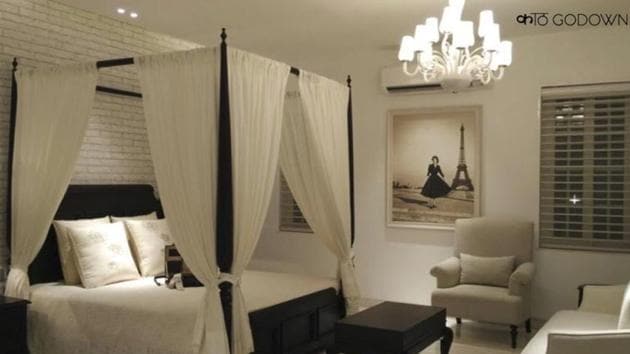 Turning dreams into reality: Kath Godown shows the path ahead
Kath Godown focuses on transforming homes and kitchens into something memorable and lasting.
PUBLISHED ON SEP 08, 2020 08:10 PM IST
Your home is a place where its design holds a special place in your heart. Besides being a reflection of you, it is evocative of the life that you wish to build. Today our homes have a sleek and contemporary interior infused with traditional elements. In a living room, for example, you will find ultra-modern furniture and a touch of traditional elements like an antique rocking chair. However, in a highly fragmented market it can be difficult to find a brand that not only understands your taste but delivers on its promise with excellent craftsmanship.
Kath Godown focuses on transforming homes and kitchens into something memorable and lasting. Creating furniture sets that not only embody bespoke creation but also perfectly preserve the craftsmanship of the workers, Kath Godown is known for its eye for finer details in the art of craftsmen. Starting from the finest of details, the brand offers an extensive list of reliable furniture & kitchen designs. Their products such as modular kitchen and bespoke furniture designs focus on the refined angles with a deep understanding of design artistry and innovation. Kath Godown brings to life the magic of personalisation mingling with the generations' old techniques and craftsmanship.
To customers Kath Godown offers an endless list of shades that can be incorporated to suit different parts of your home or kitchen. By creating a sense of luxury through every detail, Kath Godown can transform a dull room into vibrant spots with a spark of inspired design aesthetics.
Besides offering an entirely new design outlook, Kath Godown also specialises in optimum space planning. It only makes use of solutions that are functional and aesthetic simultaneously, and without an inch of irregularity. In fact, by making sure that your space is optimally used, Kath Godown also provides a sense of bold, patterned looks in the nooks and corners of your home.
Speaking about the brand Mr. Aakash Sriram said, "Homeowners today want beautiful homes reflecting their own personalities and styles. Our beautiful designs reflect and sing through the age-old techniques that our craftsmen use to build products that can be turned into valuable heirloom collectibles. By offering them an endless possibility of ideas, we're hoping to transform every home with a touch of personalisation."
Disclaimer: This is a company press release. No HT journalist was involved in the creation of this content.
Close