Shraddha Varma and Riya Sinha, the individuals behind 'Fuzia' redefine women empowerment globally
Apr 17, 2020 12:35 PM IST
Fuzia is a unique platform that helps bring out creative expressions of women around the world with the help of their talent and expression.
When Riya Sinha and Shraddha Varma, the two dynamic women behind 'Fuzia': a virtual community dedicated to bringing real changes in the lives of women, represented their company at the Women Economic Forum 2018, they knew in their mind and heart that they had truly arrived.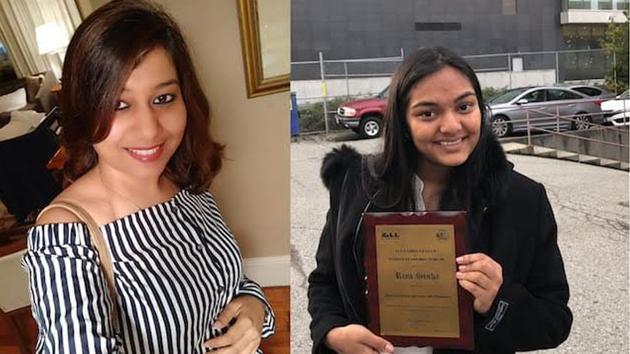 However, their journey so far, which is far from being a cakewalk, has been surprisingly unique.
It was in the year 2012 that Riya, a little girl, not even in her teens yet, formed a vision to help women get onto their feet. Her dreams meant much for millions of women whose lives were passing in drudgery. When she was joined by Shraddha in 2015, the two girls shaped their vision into a concrete idea. It was then that they came up with a unique concept of self-development goals getting spliced with social media presence.
Fuzia (www.fuzia.com) is a unique platform that helps bring out creative expressions of women around the world with the help of their talent and expression. These two aspects of women, which are often suppressed and undermined by the society, are provided due visibility, support and appreciation, creating 'Sheroes' out of them.
This online women's networking community hosts a variety of programs allowing women to present their ideas and share their talent with the world. Whether you are an entrepreneur, a 'theta' woman or whatnot, Fuzia is a one-stop destination for every woman who needs to drive her creativity to expression.
It was Riya's first brush with fandom through her short book 'Runaway Twins' at a Palo Alto bookstore that inspired her to realize her dream further. Fuzia began as a 'Fuzia Writing Club' in 2012, wherein school girls shared their writings with each other. Today, it is an independent venture lead by Shraddha, that has grown from 2 to 35 team members who've made it a mission of their lives to empower creative women globally.
Speaking about the uniqueness of this concept, Shraddha says, "Every nook in this world has a woman with talent waiting to be recognized and shine. The potential of women's talent pool is unimaginable and we have been exploring it since day one. Unlike the lost city of Atlantis, women and their talent will always find a way in this world. They just need a channel and a platform and we are providing them with that."
Being an online platform (also available as an App) and promoting remote work culture, Fuzia has been able to reach out to underdeveloped societies in distant countries, thereby bringing the rural closer to the urban milieu.
Today, Fuzia boasts of a community strength of more than 4 million supporters worldwide besides having more than 50,000 active contributors. These contributors belong to 35+ different countries.
Fuzia, the ever-learning and ever-growing community, wants to celebrate women and cultures across the world.
Disclaimer: This is a company press release. No HT journalist was involved in the creation of this content.