Stepping stone to a successful legal career
Updated on Jul 02, 2019 01:29 PM IST
The School of Law, Galgotias University, offers quality legal education that is the foundation of a high-flying career in law.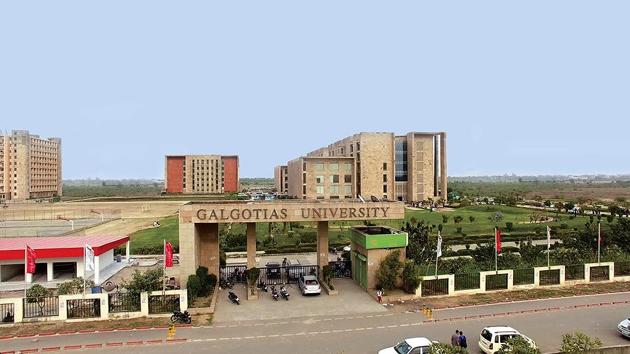 Law is a lucrative career option. Due to the changing social and economic circumstances and the increasingly regulatory role being undertaken by different authorities, there is a rising demand for the lawyers. Lawyers are held in high esteem in our society. It is believed when everything else fails, one can still take the legal recourse.
The School of Law, under the aegis of Galgotias University, was started in 2012. It has history of delivering and maintaining strong tradition of skill orientation, word-class infrastructure and perfect blend of rigor and relevance in the curriculum. The school also arranges for local and international collaborative arrangements, quality research, and industry interface and outreach activities that touch the lives of wide section of society. It also has an exemplary track record in placement of its students. All these factors combine to make GU School of Law one of the best law schools in the country.
"The School of Law focuses on Specific Programme outcomes and has designed its curriculum in a manner that the students can possess knowledge and understanding of legal theory as well as substantive and procedural law. Students will demonstrate proficiency in critical analysis, legal research, written and oral communication. They will also develop skills to act with an informed awareness of issues and participate in civic life through volunteering. In the long run, it will help them develop professional ethics, counselling and negotiation skills as a part of innovative legal pedagogies. It will lead to a multi-faceted dynamism among students that will help them choose their own area of interest and identify their expertise," said Suneel Galgotia, Chancellor, Galgotias University.
The School of Law uses innovative teaching methods like flip classes, interactive sessions, debates, group discussions, field survey report compilation, company compliances, framing model contractual documents, regular jail visits, model United Nations, mock parliaments, judgement writing and client counselling.
The School of Law at Galgotias University also focuses on developing sound mooting skills. It is reflected in the manner students have been consistently winning laurels in prestigious national moot court competitions.
Students are encouraged to carry out internships in reputed law firms, NGOs, District Courts, High Courts and Supreme Court, under the guidance of eminent judges and senior advocates. This also helps students receive job offers at good corporate houses and law firms in the future.
The School of Law presently runs nine academic centres that offer well-designed programmes each semester run by top-class faculty members and specialised minds.
It has been regularly organising workshops, seminars and conferences for students. Some remarkable workshops have been arranged in the area of IPR, Environmental Law, Legal Research Methodology and International Law. It also arranges legal aid programmes, legal awareness programmes and surveys on RTI.
"New-age legal professionals require specialised skills and Galgotias University, School of Law can help them acquire these skills. Some of our law graduates are well-placed in India and abroad. They are efficiently demonstrating professional standards in their work environment, which they have acquired while studying here," said Dhruv Galgotia, the young and aspiring CEO of Galgotias University.
Disclaimer: This is a press release issued by Galgotias University and the liability solely rests with the said university. No HT Group journalist is involved in the creation of this content.
Close Story
Personalise your news feed. Follow trending topics