Study abroad loans and student accommodations now made easily accessible
Jan 04, 2021 04:52 PM IST
UniAcco is a cross border student accommodation platform that helps students find accommodation globally.
Adventum Student Living was founded in October 2019 by two entrepreneurs, Amit Singh and Sayantan Biswas. The first order of business for Adventum Student Living was to launch its student accommodation vertical- UniAcco.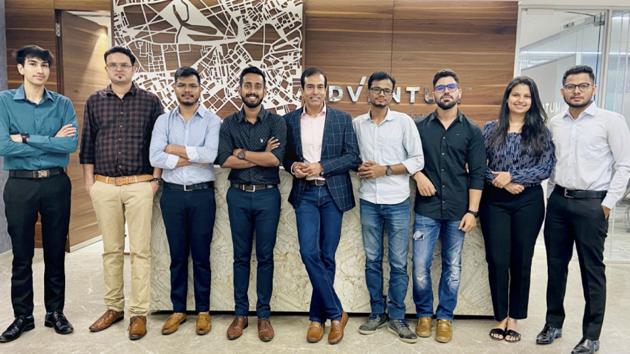 UniAcco is a cross border student accommodation platform that helps students find accommodation globally. The success and synergistic benefit of UniAcco prompted the team to launch UniCreds, a company that helps the same students find the most competitive education loan solutions.
The vision of Adventum Student Living is simple - help smoothen a student's journey from their home country to their new living environment. UniAcco and UniCreds endeavour to do just that with 'accommodation' and 'education loans' respectively. Founder of Adventum Student Living, Amit Singh says, "With UniAcco, students can expect end to end solutions in the accommodation domain and with UniCreds, students can find the most competitive education loans to kickstart their overseas education journey".
Amit has spent over two decades in the financial services and real estate market. His experience has helped the platform to partner with leading lenders and properties across the globe. Sayantan is a driven entrepreneur who has vast experience in the student accommodation market. This makes his contributions essential to the operations at both UniAcco and UniCreds. Sayantan explains, "We partner with education counsellors as our services are complementary to theirs. We primarily engage with students once their university of choice is decided and the pre-landing work has been initiated by the education counsellors".
The path to higher education is not without its pitfalls. When you add "overseas" to the equation, it gets even more complicated. This is why students approach career counsellors, student loan consultants and accommodation providers. Their in-depth knowledge about their respective domains and premium service are well appreciated by students.
As of last year, 6,20,156 students went abroad to study. Most of them sought counsel and guidance from these agencies with only one goal in mind - To have a hassle-free experience in their overseas higher education journey, right from deciding which country to study in to moving into their student accommodation.
So far, UniAcco has assisted over 40,000 students in finding their ideal accommodation across the globe. The company focuses on premium service and making synergised partnerships to help students in their accommodation search. Their newest vertical - UniCreds, came about by listening to their students who struggled to get quality loans.
UniCreds is a leading EduFintech company that is built on the values of credibility, reliability, receptiveness and convenience. They provide education loans to students who wish to pursue their higher education abroad. UniCreds is led by the same team of UniAcco, which won the prestigious award of Best Cross-Border Student Housing Provider 2020 at the 4th annual Greater London Enterprise Awards, hosted by SME News.
Disclaimer: This is a company press release. No HT journalist is involved in creation of this content.