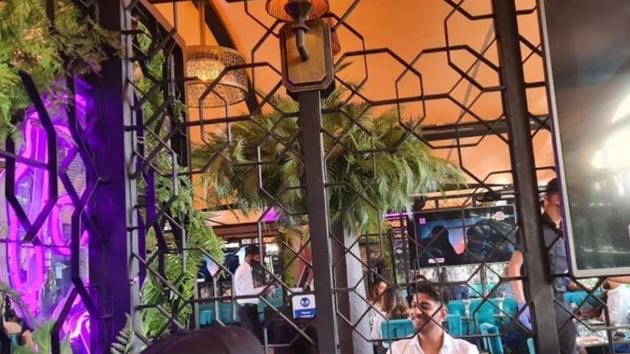 Syon Lounge is a perfect Pan Asian restaurant & uber-luxe shisha lounge to unwind and have good time
Syon Lounge is a one stop destination for enjoying Pan Asian and other food along with shisha for a quality experience.
UPDATED ON AUG 12, 2020 06:02 PM IST
Syon Lounge is an ultimate place when it comes to enjoying good food and having tobacco Shisha at this place. One can have a good time with family and friends thus allowing good time with them as you unwind with the shisha and other things. It is an authentic Pan Asian restaurant for the people of this suburb in London. One can enjoy a wide array of not just the Asian food but also other cuisines like the Arabic and Leabanoues to name a few. Also, the Sushi remains the perfect choice at this place.
All thanks to the best chefs and cooks that are known to produce quality food. Be it Asian food or any other food and desserts, Syon Lounge has always authentic food to deliver. The incredible ambiance and best customer service make all the difference when it comes to comparing it with any other place. Together it gives you the option to sit, relax and enjoy the exotic food and have the tempting desserts to enjoy a perfect evening at chic Syon Lounge.
If you are looking for a casual dinner or lunch, Syon Lounge remains the ideal option for one and all. The fine Lebanese cuisine and Asian delicacies that promise authentic taste. The incredible mocktails also remain the most awaited dishes for one and all. Plus the inviting and enchanting location, makes Syon Lounge not just a perfect place but a stand alone haven for foodies. The friendly and professional service remains the strongholds of this place. Thus giving the best of the reviews on the web calling one and more all around the suburb.
Disclaimer: This is a company press release. No HT journalist was involved in the creation of this content.
Close