Taking on global inequality
What if companies just had a simple underlying mission, which was making people's lives better around the world? Business leader Shawn Vij talks about the same in his new book.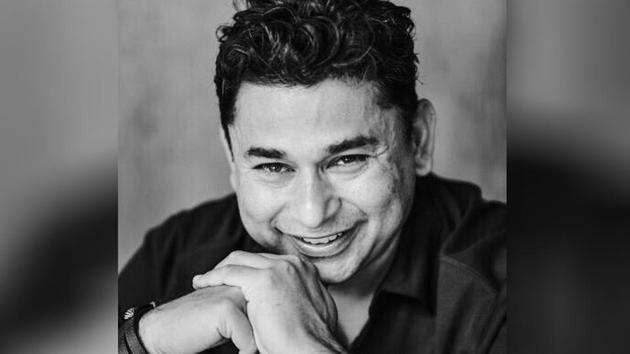 Updated on Nov 18, 2019 06:39 PM IST
Is the primary purpose of a business to maximize profits for its owners or stakeholders?
Not according to global business leader Shawn Vij and his new book, Moral Fiber – A Practical Guide to Living Our Values.
Vij states that one of the greatest companies in the world that has done it right is the Tata Group. The company has evolved from being a family-owned business to one of the best-run and professionally-managed groups in the world.
What is interesting is that the owners (family) are only one of four stakeholders Tata sets out to serve. They include shareholders, employees, customers and society itself.
In a world where the richest 1 percent, those with more than $1 million, owns 45 percent of the world's wealth, there is a need to pause and reflect on how businesses must start to play a greater role in elevating humanity.
The world's 10 richest billionaires, according to Forbes, own $745 billion in combined wealth, a sum greater that the total goods and services most nations produce on an annual basis.
Most of these people often accumulate their fortunes on the backs of people around the world who work for poor wages and in dangerous conditions. According to Oxfam, between 2009 and 2017, the number of billionaires it took to equal the wealth of the world's poorest 50 percent fell from 380 to 42.
As Vij states, "I am a pure capitalist and believe everyone deserves the opportunity to make a lot of money. The difference is on 'how' we do it.''
What if companies just had a simple underlying mission, which was making people's lives better around the world? Reformulate the criteria of business success, and make it about humanity and ethics not adjuncts to profit, but its very core.
Today, people want to buy from companies that have a purpose grounded in values. As a global business leader, Shawn Vij argues in his book that companies that anchor on a higher purpose achieve greater results. Yes, most companies are designed to make profit, but they are now adapting to meet new social and political expectations. We are starting to see a shift from cut-throat business to conscious capitalism as more millennials enter the workplace.
As Vij states, "if our only goal is to make money at no cost, then we're bound to harm others and ourselves in pursuit of those things. When this happens, we've used capitalism to cripple our value system."
The good news is that most millennials think like Tata and are starting to dominate the workplace. And, in 2025, will make up as much as 75% of the workforce.
We have an opportunity to re-set how we define capitalism. Conscious capitalism is on the rise, and companies that put their values at the core will not only succeed in long term profits, but also raise the human condition.
Shawn Vij is an accomplished business leader who has over 25 years of industry and consulting experience. He has worked in various leadership positions for Ford Motor Company, Ernst & Young, VISA, Deloitte Consulting, Microsoft, and Intel Corporation. He holds an MBA from Purdue University, MS in Engineering from the University of Michigan and a BS in Mechanical Engineering from Michigan Technological University.
Shawn was raised in the US Midwest and now resides in the Pacific Northwest.
His new book is Moral Fiber – A Practical Guide to Living Our Values.
Publisher: wileyindia.com
Available soon at all major bookstores and Amazon.in, Amazonkindle Flipkart
Disclaimer: This is a company press release. No HT Group journalist is involved in the creation of this content.
Close Story