The dedicated life of Anil Agrawal – An educationist & Pariksha Manthan's Editor-in-Chief
Pariksha Manthan holds latest information about national/international affairs, science & technology, defense, law and justice, economics, etc.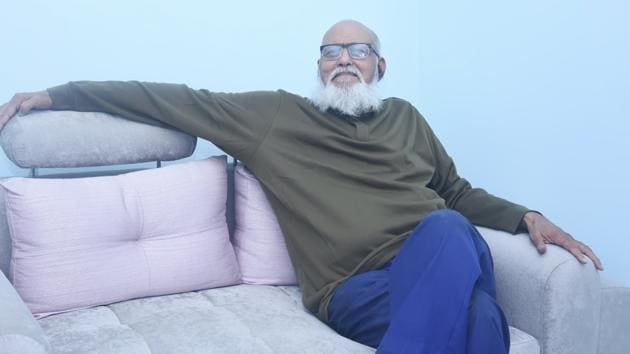 Updated on Oct 30, 2020 08:08 PM IST
Anil Agrawal, the renowned ideologue, a thought-provoking writer and the celebrated Editor-in-Chief of "Pariksha Manthan" magazine, joined the world of publication at a time when India was undergoing political turmoil and a period of grave instability. Before that, he was granted a chance to work as a Management Trainee at the Times of India newspaper in 1978 but he let go of that job. His story in life is marked by such selfless service of the society and how, in doing so, Anil Agrawal has attained a cult status among young men and women who are looking to make a career in government services.
The Turmoil Years
When India was passing through political upheaval, Anil had just finished his post-graduation in Modern History in 1977. Even as the world looked upon India as it dealt with the aftermath of the notorious Emergency and an uncertain polity, Anil was watching history in the making all around him. After giving up on the Times of India offer, he started writing for the reputed Indian English daily, The Statesman, published from Kolkata, New Delhi, Siliguri and Bhubaneswar. Inspired by his father, Professor Ishwar Nath Agrawal, who taught English at Allahabad University, Anil decided to use language to build careers through an innovative magazine called "Pariksha Manthan."
The Journey
Anil Agrawal's journey into publishing began with Pariksha Manthan in 1984. This magazine is a quarterly publication covering all the current affairs topics in a wide variety of fields. The magazine is focused on students preparing for various competitive examinations like the IAS, PCS, SSC, Bank and Railways entrance exams including PCS (Judiciary) Exams. Pariksha Manthan holds latest information about national/international affairs, science & technology, defense, law and justice, economics, etc. It also talks of schemes of national importance, awards and prizes given in different fields, accomplishments of outstanding figures, art & culture news and discoveries & inventions. All this information is relevant till the period of last three months. Most importantly, the magazine also includes important reports and indexes, released by several international institutes, latest sports events, major appointments done in national and international circuits, etc. The significant circulation of this magazine across the country is proof of the fact that it is helping lakhs of aspirants be better prepared for various leading competitive exams.
Other Efforts
After propelling the careers of lakhs of aspirants over the years, Anil is also known for the exemplary work he is doing as the Journal Editor of "Supreme Court Judgments", a monthly law journal dissipating information about civil, criminal, revenue, rent, education, service, labor and consumer laws. This law journal is famous for its economic design, which contains notes on leading cases in the form of head-notes, long notes, referred cases, overruled cases and the conclusions dictated by the Supreme Court. Speaking about the objective of publishing this concise law journal, Anil says, "We want to cover maximum judgments on a significant issue, reducing the cost of publication, ensuring easy search for the readers and facilitating convenient dissemination of knowledge."
Providing such yeoman's service to young Indians has remained the hallmark of Anil Agrawal's life so far. Right after he finished his journey as a student, he embarked on a lifelong journey of sharing knowledge with others, especially young Indian men and women, who were looking forward to build a career for themselves. This great educationist deserves all the praise for making the preparation easier for aspirants.
Disclaimer: This is a company press release. No HT journalist is involved in creation of this content.
Close Story