The Maitri Project, an initiative of 'Match My Talent' brings virtual concert of Susmit Sen in India
Updated on Sep 02, 2020 04:24 PM IST
The Maitri Project brings exceptional and exciting musical evenings to its audiences while them being at the comfort of their own homes during these tricky times of the pandemic.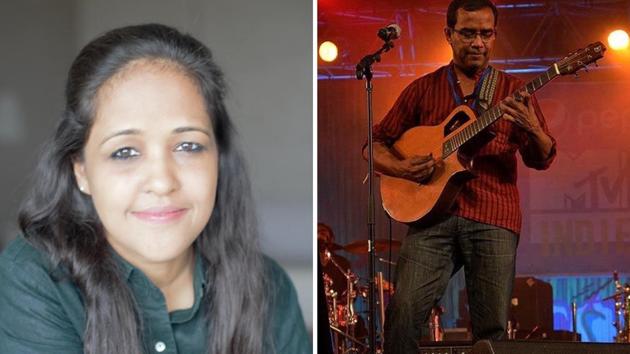 Here's all you need to know about the celebrity guitarist Susmit Sen and his philosophy when it comes to music.
For Susmit Sen, playing guitar is a unique form of self-expression and storytelling. Placing himself at the forefront of the independent music community in India, Sen and his band members have pioneered the way the masses looked at and perceived music throughout ages. His compositions and unique style of guitar playing are inspired by classical and folk music along with every other rhythm that might have ever touched his heart. Pairing that with his brutal sense and intent of honesty, Sen had co-founded the popular Indian fusion rock band 'Indian Ocean' and had led its music sensibility to create magic for several years. His insistence on playing only originals has had an indelible impact on the entire music scenario in India. This legendary founder and guitarist of the band Indian Ocean is now discovering other dimensions in music through 'Susmit Sen Chronicles', his new avatar.
What has been his journey as an independent artist with 'Susmit Sen Chronicles'?
While Susmit Sen moved on from Indian Ocean in 2014 and continued to innovate his music by forming the Susmit Sen Chronicles, he had inspired a generation of musicians in India and abroad. Collaborating with veteran musicians as well as new talent with various configurations, Susmit Sen Chronicles has been breaking boundaries and norms. Susmit Sen's signature style of playing the guitar, laced with Jazz based riffs, Indian classical inspired rhythms, folk beat patterns and unique harmonies - all of this together defines Susmit Sen Chronicles as an exceptional Indian band that appeals to audiophiles worldwide by playing music the way they have never heard before.
What is 'The Maitri Project'?
The Maitri Project was born when the pandemic triggered global lockdown had put the whole world of performing artists to a halt. With an intent of adding value to the community that has always entertained the masses but is now at the receiving end of the repercussions of the pandemic, the initiative was designed by Match My [Talent]. The vision was to keep the stage alive for the artists as well as the audience, and infact discover new methods of interaction between performing artists and audiences. Today, within a short span of time since March 2020, The Maitri Project has reached a large number of artists, studios, garages, green rooms and writing desks already. At its heart, it believes in building relationships between the artists and their audience and has been successfully doing so, over its nearly 50 prime time digital shows already.
What are the perks of The Maitri Project for the music loving audience?
The Maitri Project brings exceptional and exciting musical evenings to its audiences while them being at the comfort of their own homes during these tricky times of the pandemic. The audience not just gets to know a new talented artist without making any direct effort to discover them but also gets a richly curated interaction between the artists best works and candid conversation. A single session of The Maitri Project is a 45-minutes prime time digital show where the regular audiences have dropped comments like "Inspite of so much action on the internet these days, I wait for this show because it's very natural and real"
What wonders does The Maitri Project do for the artist who gets associated with it?
By performing on The Maitri Project, an artist brings to himself a richer audience and the pleasure of interaction, pleasure of being heard in the manner that is the artist's choice and not the market or the ratings. In an age of rush, where every natural experience is being forced to keep short and in these pandemic times, where most artists are not equipped with studio tools at home, it is an hour of an artist's raw and minimalist yet one of the most intimate and direct performances. It is an opportunity to make a deeper bond with a new audience, one of the most engaging ways to connect with the new and thick 50K+ audience of Match My [Talent] to begin with.
What is in store for you when The Maitri Project brings you Susmit Sen Concert?
After a successful round of virtual online concerts in the Europe and the US, The Maitri Project brings to you a fully loaded virtual and LIVE Susmit Sen Concert which will have not just one but four shows of irresistible music in four zones of India over two weekends! This is not just any concert. The music on the show will be the best of Susmit's classics as well as brand new compositions with an enriching experience on the digital medium. Yes, you heard it right! Straight out of the tap especially for The Maitri Project and Sen's fans and followers, there will be brand new compositions performed by the legend himself. Sit back in the safety of your homes and enjoy the vibrant experience of a mesmerising concert with your family!
This isn't a secret but a lesser known fact that everyone who dwells into Susmit's music, wonders why don't we get to hear it more often. The answer is just that, such music does not get churned overnight and now when it is piping hot, there shouldn't be a reason for us to miss it!
Disclaimer: This is a company press release. No HT journalist was involved in the creation of this content.