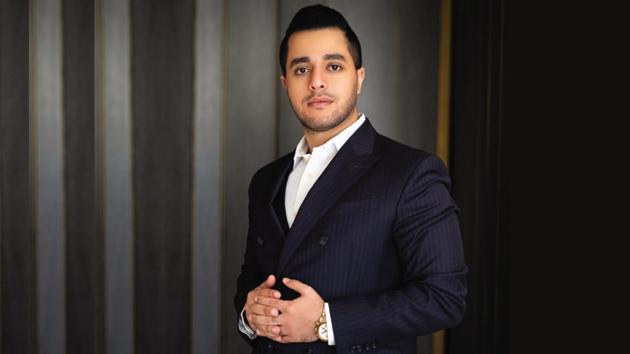 The story of 'I am Dubai' and how it changed Kareem Elmashad's life
By handling every job in the hospitality domain, Kareem Elmashad today knows how to maximize the use of social media and I am Dubai is a result of that insight!
UPDATED ON MAY 04, 2020 03:04 PM IST
Before award-winning entrepreneur Kareem Elmashad thought of 'I am Dubai', he spent 6 years slogging hard in the hospitality industry and observing the trends. Armed with the knowledge about restaurants' networking with popular models and social media influencers, he found I am Dubai – a social media agency/app that is making waves already on the social scene in Dubai.
However, 26-year-old Kareem went a step ahead and joined hands with successful businesses operating in sectors like food & beverage, fitness, health & beauty, etc. So far, i.amdubai has enlisted 14 dining restaurants and has more than 4,000 models to connect with. The app offers a complete package connecting famous influencers and models with luxury establishments, including top restaurants. The patrons have to follow a simple process – register on the website www.iamdubai.co or instagram i.amdubai , fill in their details, including their Instagram profile, after a review, they get access to use the platform.
With this business, Kareem has become an overnight sensation among aspiring start-up owners. He has really given it all, including working at nightlife venues, studying marketing and social media management online and spending weeks observing the social media trends. From handling every job on the hospitality circuit, Kareem Elmashad today knows how to maximize the use of social media and I am Dubai is a result of that insight! His Instagram page, kareemelmashad, is proof of his growing fan following as well as influence.
One may argue that there is no dearth of social media marketing agencies associated with some of the famous names in the world of glamour. No doubt, social media influencers everywhere are using internet to boost their business, but Kareem is a cut above the rest in that he has successfully married the virtual world with the physical world. His app and company website are a case study in how well-organized the whole process is. In fact, the transparency of business that Kareem presents to his clients is what has made this app a darling already! He seeks to popularize both the establishment as well as the influencer it connects with, both at the same time.
In addition, Kareem picks up models already associated with a reputed modeling agency as he believes that it means his models are well-known and experienced.
His suave personality, no-nonsense work ethic and open mind have endeared him to his clients! Today, he is a well-known face in Dubai and has also been named 'Influencer of the Year' thrice by three different publications. As for the future, Kareem has made up his mind about spreading his wings over the Middle East and beyond! His service is the best and he wants the world to enjoy it!
With his business well-established in Dubai, he is planning to go global with Saudi Arabia and Ukraine. For Saudi Arabia, it will be @i.amsaudi while for Ukraine, it is going to be '@i.amkyiv' Well, 'I am Dubai' agency is grabbing eyeballs today for its app version and, more than that, for its business format. And Kareem Elmashad is a happier man because of that!
Disclaimer: This is a company press release. No HT journalist is involved in creation of this content.
-----------------------------------------------------------------
Close